Author Interview with Jennelle L. White
Jennelle is a Children's Author and Personal Finance Author
What would you say is your interesting writing quirk?
Ans. => I t was not so much with my writing but my whimsical pictures in my book.
 What do you like to do when you're not writing?
Ans. => walking in parks, reading books, & watching movies with my friends, traveling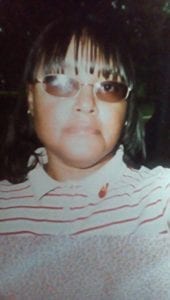 When did you write your first book and how old were you?
Ans. => In 2009. I was 47 years old.
What does your family think of your writing?
Ans. => They like it.  My friend said "I feel myself in the pics of you kids poetry book."
My family all like my books.
What was one of the most surprising things you learned in creating your books?
Ans. => Basically, how easy it was to create my books.
How many books have you written? Which is your favorite?
Ans. => 2 books. Basically, I like both of them equally because they are a different genre.  But I really like my children's poetry book as it's colorful, I love my poems, and it has been termed as  "whimsical."
 Do you have any suggestions to help me become a better writer? If so, what are they
Ans. => One suggestion I can give is to write from your heart, what you are passionate about.
Do you hear from your readers much? What kinds of things do they say?
Ans. => Yes.  " My Husband and I love your savings plan book. It makes a lot of sense."
" My child had me to sit for two hours to read to her your kids poetry book."
" This book will change how the world saves money."
Other readers commented on which poems they liked the best.
 Do you like to create books for adults or children…Why?
Ans. => Both, but I am tending to lean towards writing books for children.
 What do you think makes a good story?
Ans. => Something that is true, inspires people, makes you laugh/feel good or can be a haunting story –  makes you a little scared
 As a child, what did you want to do when you grew up?
Ans. => Work with animals and be a Nurse.
When did you first realize you wanted to be a writer?
Ans. => Well, it just sort of happened later on in life. I had been writing my poems and the ideal I had about my money savings plan book.
How long does it take you to write this books?
Ans. => I just worked on them when I had the time.
For my kids book, – Growing Up, Poetry, it took about 3 months
My money saving plan book – EasiestShort/Long Term Plan For Saving Money, about  2&1/2months.
What is your work schedule like when you're writing?
Ans. => I work on writing whenever I can.
What brought you to write this book series?
Ans. => I felt there might be a need for them.  Also, because I've had a love for nursery rhymes  ever since I was a child and I wrote the money savings plan because of the question I posed to myself "how can I save money when I still have debts to pay?"
How you become a published author? Any inspiration?
Ans. => I signed on with a Self-Publishing book company. My advice, is after you get your
book published enter it into book contest. One good place for book contest is on Readers Favorite.com. After my book was completed,  I heard how people liked my books and this inspired me.
Where do you get your information or ideas for your books?
Ans. => When walking in the park I create poems in my head. For, my money savings plan book, the ideal came to me in dream.
What's next for you? What are you working on now?
Ans. =>I have possibly 3 more books I am working on. Also, I would love to work with animals also.
GROWING UP, POETRY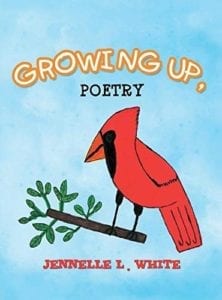 (For ages 2-7 years old although adults love the book also) .  A beautiful book with a collection of 48 poems about the seasons, puppy, kitten, tree house, stars, ducks, and many more. One can experience the joys of childhood with whimsical pictures & poems.  My book gives everyone a sense of peace & happiness, inspires kids to care about saving the environment & savor the innocence of youth.
Given a  4-STAR RATING by Readers Favorite.com and HONORABLE MENTION at the Green Book Contest Festival.
Purchase Growing Up, Poetry
EASIEST SHORT / LONG TERM PLAN FOR SAVING MONEY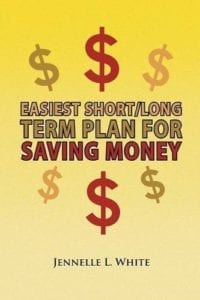 It is a simple, basic, easy to understand money savings plan that is based on only 2steps. It is not about investments but an easy plan to help people get started with a more secure way to save money regardless of your debts, occupation,  income, or location. You do not have to be a financial guru in order to understand my money savings plan. It's set up where you can visually see what you're saving before it even happens. It's Universal in that it benefits everyone such as people who work a 9-5 job,  people wanting to save for retirement, teachers can teach kids how to save money, or if you want to save your money for a vacation. The possibilities are endless using this plan.  Blue Ink reviewer stated " out of all the personal finance books out there on the market,  Easiest  Short/ Long Term
PlanFor Saving Money has the most TRUTHFUL TITLE."
Given a 5-STAR RATING and was the 2011 FINALIST WINNER by Readers
EASIEST SHORT / LONG TERM PLAN FOR SAVING MONEY