Leading In The First Person by Shawn Abrams
This book represents a movement of leaders who are not afraid to lead themselves first and others well!
This is Shawn's first book. He has served his country, his community and now he wants to serve leaders the world over with this message: Lead In The First Person. He is passionate about leadership, relationships, business development and customer service.
Leading in the First Person
Leading in the First Person is a must read for those in leadership positions and those who would embrace it. The cover of this book holds the 5 Lead statements that leaders must concern themselves with on the way to success. Reading this book will allow you to:
•Recognize critical leadership mistakes and how to recover from them quickly
•Successfully lead your life instead of following it
•Build rather than just maintain relationships
•Shape your vision and influence others to follow it
•Review effective mentoring and coaching techniques
Leading is an act but leadership is a discipline! It's hard work and sometimes unforgiving but very necessary.
Transform Leadership Skill and Reshape Individuality with the Book 'Leading in the First Person' by Shawn Abrams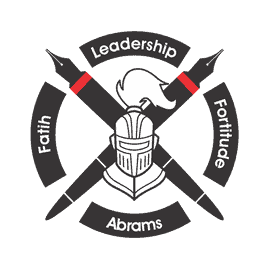 Are you a leader? Or a prospective leader? Of course, everyone is a leader one way or the other; some are just more of in the public eye. Every leader must read the book Leading in the First Person by Shawn Abrams, a well-rounded text embodied with tones of admirable leadership qualities every leader must possess and follow through completely.
Leading in the First Person promotional copies will be released on the 23rd of July, 2018. It's a great book every leader ought to share with their team members because of its ability to rework and strengthen team spirit. The book meets every reader's perspective and is not streamlined to a particular breed in the society or a certain age factor. Couples can read together, parents too after reading can recommend for their adult child, friends can share too and its even helpful to work seekers. Leading in the First Person mirrors the thoughts we don't know how best to translate to people around us, it's safer to refer it a saving grace that initiates proper communication.  Are you having a difficult time in life? Then you must read this book! It's an efficient tool you can use in fighting battles for yourself, all you need is to flip and absolve didactic pages of this book.
Leading in the First Person speaks positivity in all ramifications; it helps an individual to groom themselves in good self-affirmations all the time, teaching readers to lead their day in the ways the desire for it to go. It is the ideal manual every society at large must follow. Its aim is to transform every nook and cranny in the world to a favorable and admirable light. Leading in the First Person is going to be an eye-opener for every leader, it will explore all the intricacies that make leaders fail, how to develop their performances and that of their team so that they enjoy a good relationship. Shortly after its release, a movement of leaders and leaders in the making will be conducted, it will be ensured that every sector of doing in the society partakes in the change, together wrenches will be turned more efficiently, food will be served more professionally, and people will bounce back from adversity more easily.
Everyone needs the book Leading in the First Person, even you! To know more about this release, you can send a mail to the author Shawn Abrams at feedback@abrams360media.com or visit https://abrams360media.com