Children's book author introduces Italy to young learners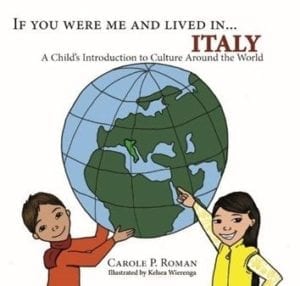 Carole P. Roman adds the country of Italy to her series of children's cultural education books in If You Were Me and Lived in … Italy.
Bethpage, NY – Exploring the world has never easier—or more fun!—than with Carole P. Roman's award-winning If You Were Me and Lived In… children's series. Continuing its globetrotting tradition, If You Were Me and Lived in…Italy explores the magic and wonder of this captivating country.
Learn what it is like to live in Rome, see the famous architecture, celebrate a favorite holiday and discover popular names for both boys and girls. Be fascinated with it's diverse and rich history and colorful traditions. On the way, you might learn a word or two in Italian!
Embraced by educators, parents, and children, the series gently and respectfully introduces the subjects of cultures and customs around the world.  Click to purchase on Amazon
On "If You Were Me and Lived in…South Korea":
"Roman has proven her skill at writing children's books with her Captain No Beard series, as well as with the other volumes in her cultural series. If you were me and lived in …South Korea uses a technique of speaking directly to the child reading or listening, similar to Laura Numeroff's If You Give a…series. This strategy is well suited to a book about foreign cultures as it gives little imaginations a boost by helping children envision themselves growing up with customs and traditions different from the ones they're familiar with…" Peter Dabbene ForeWord Reviews Clarion Review
On "If You Were Me and Lived in…France":
"It is the simplistic and positive way that Roman,a former social studies teacher, delivers the text, that makes this series appealing-the books are short and to the point and just what you want when you're introducing geography and culture to the youngest reading set." Bianca Schulz-The Children's Book review.
"It is vital vital that we continue to embrace culture and learn about the history of our world neighbors. Carole P. Roman has developed a series of cultural books designed to help parents and educator take the first steps in engaging our children in a fun way of embracing other cultures." Storytellers Campfire.
About the book:
If You Were Me and Lived in … Italy by Carole P. Roman
ISBN: 978-1519241412
Publisher: CreateSpace
Date of publish: November 2015
Pages: 30
S.R.P.: $9.99
About the author:
Award winning author Carole P. Roman is a former teacher turned businesswoman. She has successfully run a family business with her husband. Her most favorite job is being grandmother to her many grandchildren. She currently lives on Long Island with her husband.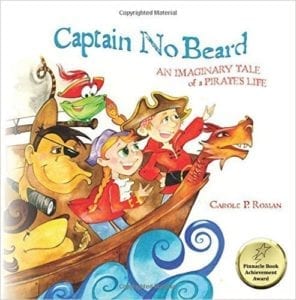 Her first book, "Captain No Beard – An Imaginary Tale of a Pirate's Life" has been named to Kirkus Reviews' Best of 2012 as well garnered the star of remarkable merit. Three more Captain No Beard books are in the works. Also available, "I Want To Do Yoga Too," a children's introduction to yoga.