Narrator Interview with Reuben Corbett
Dragonia Empire, Volume 1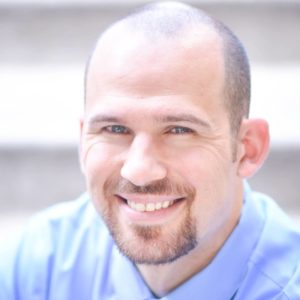 How did you wind up narrating audiobooks? Was it always your goal or was it something you stumbled into by chance?
I didn't realize that I wanted to narrate books until a year and a half ago. I used to be a welder! I never enjoyed working trades, and reading has always been a passion of mine. I was always told I had a good voice, and I have always loved entertaining people. So I decided to narrate books!
Did you find it difficult to "break into" audiobook narration? What skill/tool helped you the most when getting started?
It has definitely been difficult. For me, having no background in performing, or vocal recording, it has been an adventure in learning! What helped me get started was my determination to live my dream. I got tired of not doing something I loved. If I hadn't been determined, I easily could have gotten discouraged and given up!
A lot of narrators seem to have a background in theatre. Is that something you think is essential to a successful narration career?
I don't think it is essential since I don't have a background in theatre, but it would absolutely be a plus!
What type of training have you undergone?
I am 100% self-taught. I've always believed I had a knack for acting. I constantly learn more about it, watch videos, etc. I'm excited to eventually get some coaching, but until then, youtube is my best friend!
How do you manage to avoid burn-out? What do you do to maintain your enthusiasm for narrating?
All I have to do is think about having to go back to work in a job I hate, and almost instantly, I start feeling excited again.
Are you an audiobook listener? What about the audiobook format appeals to you?
I absolutely LOVE audiobooks! I love the acting, pure and simple, it totally brings a story to life!
What are your favorite and least favorite parts of narrating an audiobook?
Definitely editing. I love everything else!
Is there a particular genre you feel unsuited for? Have you ever declined a project because you didn't think you were right for it?
I have turned down many project offers, mostly things like erotica. I've also turned down dark fantasy, and books about anti-heroes. I only read books that I enjoy, that are clean, and have a good message of some kind.
Who are your "accent inspirations"?
Definitely other narrators. Occasionally people in movies. But I love narrators like Michael Kramer, Kate Reading, Gemma Whelan, Christian Rummel, and many others!
How did you decide how each character should sound in this title?
I went with the feel of the characters. Like, is the character obnoxious, sarcastic, stoic, gruff, abrupt, silly, things like that. The characteristics of the characters determine the characteristics of their voice.
Dragonia Empire, Book 1 Rise of the Wyverns Audio Sample
About Dragonia Empire, Book 1 Rise of the Wyverns

Author: Craig A. Price Jr.
Narrator: Reuben Corbett
Length: 5 hours and 46 minutes
Series: Dragonia Empire, Book 1
Publisher: Craig A. Price Jr.
Released: May 30, 2018
Genre: Epic Fantasy
The Resistance struggles to find a way to defeat the Dragonia Empire; all hope seems lost against the dragon riders, until they discover an island full of wyverns.
Devarius has lost everything. His parents murdered, his sister kidnapped, and the new village he called home: destroyed. The Dragonia Empire has gotten out of control, destroying anything and everything in its path searching for the Resistance.
Devarius is left with little choice but to find the Resistance, join them, and hope he can help them defeat the Dragonia Empire once and for all to bring peace to the land of Kaeldroga.