[et_pb_section bb_built="1″][et_pb_row][et_pb_column type="4_4″][et_pb_text _builder_version="3.11.1″]
Virtual Book Tour: Tribal Affairs by Matt Dallmann
[/et_pb_text][/et_pb_column][/et_pb_row][et_pb_row][et_pb_column type="2_3″][et_pb_text _builder_version="3.11.1″]
Book Description:
Dahlia, a centuries old genie, lies hopelessly trapped in a damaged golden locket charm attached to an ankle bracelet. Its owner, sixteen-year-old Liana, wears it for the first time during her father Jamison's opening night illusion spectacular. Not only does its presence cause Jamison to folly his performance, but it also starts a chain of bizarre events that lead to a showdown with Dahlia's mortal enemy, Stefan, and an unsuspecting romance between Liana and his son.
Book Details:
Book Title:  Tribal Affair by Matt Dallmann
Category:  YA Fiction,   277 pages
Genre:  Fantasy
Publisher:   Matt Dallmann
Release date:  July 2017
Format available for review:  print & ebook (PDF, gifted Kindle copy)
Will ship print books to:  Internationally (to wherever Amazon ships)
Tour dates: August 6 to 24, 2018
Content Rating: G (No bad language or sex)
[/et_pb_text][/et_pb_column][et_pb_column type="1_3″][et_pb_image _builder_version="3.11.1″ src="https://writersnauthors.com/wp-content/uploads/2018/08/tribal-affairs_7.jpg" /][/et_pb_column][/et_pb_row][et_pb_row][et_pb_column type="4_4″][et_pb_text _builder_version="3.11.1″]
Meet the author: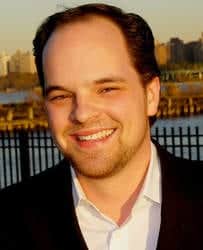 ​Matt Dallmann has a background in acting and holds a BFA from Marymount Manhattan College in New York City. His films and screenplays have been featured at film festivals across the United States including Cinequest, Big Apple Film Festival, Seattle's True Independent Film Festival, DragonCon and Zero Independent Film Festival. His piano compositions have been published for commercial use and he is a member of ASCAP. Matt is also the Co-Founder and Vice President of the boutique medical billing firm VGA Billing Services, Inc. in New York City. He lives in New Jersey with his wife and two daughters. ​
Connect with the author: Website ~ Twitter ~ Pinterest
[/et_pb_text][et_pb_text _builder_version="3.11.1″]
BOOK TOUR SCHEDULE:
Aug 6   – Writers N Authors – review / giveaway
Aug 6   – The Nerdy World Blog – review
Aug 7   –  FLY HIGH!  – book spotlight / giveaway
Aug 8   – Elizabeth McKenna Romance Author – book spotlight / giveaway
Aug 9   – Library of Clean Reads – book spotlight / giveaway
Aug 10 – Red Pillows – review / giveaway
Aug 13 – eBook Addicts – book spotlight / giveaway
Aug 13 – Ishiee's Book Blog – review / giveaway
Aug 14 – #redhead.with.book – book spotlight / giveaway
Aug 15 – 100 Pages A Day –  review / giveaway
Aug 16 – Reviews by Martha's Bookshelf – review / giveaway
Aug 17 – Readers Muse – review / giveaway
Aug 20 – Locks, Hooks and Books – review / giveaway
Aug 20 – Deborah Jay Author – review
Aug 21 – Jessica Cassidy – review / giveaway
Aug 22 – Kristin's Novel Café – review / giveaway
Aug 23 – Declarations of a Fangirl – review / giveaway
Aug 24 – Vithyas Blog – review
Enter the Giveaway!
Ends Sept 5, 2018
[/et_pb_text][/et_pb_column][/et_pb_row][/et_pb_section]