Author Talk with Jenny Q – Author of Held Together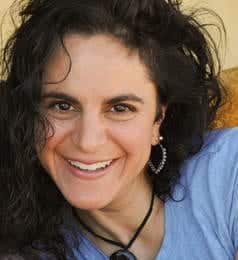 I went through a life-changing experience. It was a difficult health crisis in which I survived a coma and became an amputee.
But this did not just happen to me. My daughter and now-wife, my parents and siblings and my tight-knit community all went through the trauma of it as well.
As my wife is a musician, the way she processed her trauma and grief was to write songs. She sang to me as I lay in a hospital bed, and she recorded those songs and worked on putting them together into an album.
At the same time, I worked on my grief through my own medium: words. I started writing and gathering stories from my community members to weave around my pages and worked on putting them together into a book.
Fortuitously, these two projects came to a close at the same time. Not prone to ignore such signs, I petitioned Myshkin, my prolific wife to work with me on creating a performance piece that merged my book, Held Together, and her record, Trust and the High Wire.
Our first performance included sixteen readers and an eight-piece band that was performed at a gorgeous venue in our hometown of Joshua Tree. Then we took the show on the road after I rewrote the script to accommodate the two-piece show.
We were received with appreciation for being so open and sharing such a vulnerable time of our lives. It achieved what I wanted, which was to reach out to those who have been through a traumatic experience or lost a loved one and to let them know that they are not alone.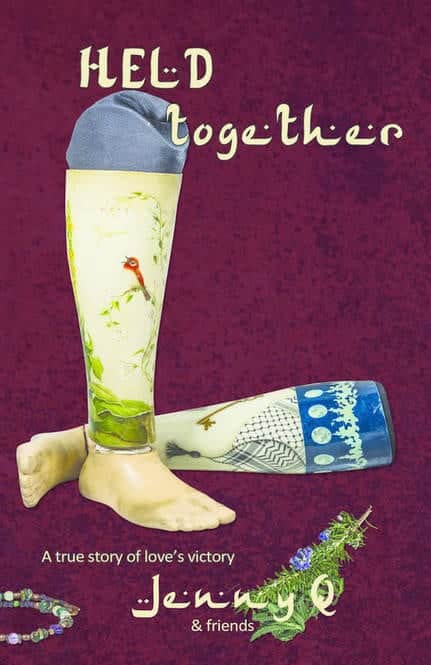 On January of 2014, Joshua Tree's beloved village herbalist, Jenny Q. suddenly became seriously ill and rapidly descended into a coma with slender chance of survival. The shock of this news initiated an overwhelming outpouring of love, wit, service, practical magic and sharing of spiritual wisdom between those in her intimate desert community. Indeed it seemed that the entire group became one in their desperate effort and race against the clock to save her life.
While the words of others in the community tell the story in this book, it is Jenny's own insightful writings that provide a fascinating window into a range of rare experiences. She gives us a unique glimpse into the mysterious worlds encountered while in a coma, the absolute alteration of losing one's legs, the subtle venom of PTSD, the nightmare of withdrawal from prescription opiates, and the maddening frustration of having to re-learn basic skills previously taken for granted such as the ability to walk.
​