Author Interview Dew Pellucid Author Q & A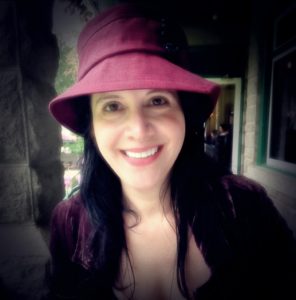 Quote from your Book | Favorite Quote "And on this sea of song, he floated for who knows how long."
As a child, what did you want to do when you grew up? I always loved literature passionately. I wrote poetry as a kid. I knew I wanted to get lost in storytelling. I always knew.
When did you write your first book and how old were you? I wrote my first short story when I was 8 years-old. In elementary school my poems were published in this school paper. I wrote my first (terrible novel) at age 24. It was beautifully written and utterly boring. So I decided to write for kids, and then I had to learn how to write a good plot. Today I write under two pen names, Dew Pellucid for teens, E. L. Neve for adults.
How did you begin writing? Did you intend to become an author, or do you have a specific reason or reasons for writing each book? Writing is my flight. When I get lost in that world I know I'm where I'm supposed to be. Which is why I can't remember when I started writing. I just did…
What would you say is your interesting writing quirk? To do my very best writing I have to disconnect from the world entirely.
Do you like to create books for adults, youth and/or children? and Why? In my adult stories I can explore philosophy and poetry. When I write for teens I can be a kid again. I like to oscillate between two.
How many books have you written? Which is your favorite? I've written many manuscripts. But only two are worthy of being called my books. The 5-times award-winning teen fantasy, "The Crystilleries of Echoland", is a re-write of an earlier edition ("The Sound and the Echoes"). Kirkus Reviews said this about it: "In this middle-grade fantasy, a young hero must ally with his alter ego in an intricate parallel universe in order to rescue his sister and save his own life… A gripping, if sometimes dark and perplexing, fantasy coming-of-age novel." My adult lyrical love story, "Looking Glass Friends", is based on real love letters. The novel won 14 book awards.
How long does it take you to write a book?
12 years (on and off) for "The Crystilleries of Echoland".
2.5 years (on and off) for "Looking Glass Friends".
Could you describe the mundane details of writing: How many hours a day to you devote to writing? Do you write a draft on paper or at a keyboard (typewriter or computer)? Writing is the hardest thing in the world. But no part is mundane, really. Well, excepting the repetitive, never-ending copy editing at the end. I revised "Looking Glass Friends" 22 times, and still missed a few typos. I spend a lot of time before starting to write, just pondering and plotting and researching. When I write, I do so intensely, devoting every day to it. I disappear from the world for months. Then I set the manuscript aside for a year or so, before returning to look at.
The Crystilleries of Echoland
~ BLACK & WHITE EDITION (82 illustrations) ~
5-Times Award-winning Teen Fantasy
The lucent land of the Echoes is haunted by hate. How see-through your skin is determines whether you live or die. Until two boys – an Echo and his Sound – unravel a 250-year-old riddle and change Echoland forever.
"In this middle-grade fantasy sequel, a young hero must ally with his alter ego in an intricate parallel universe in order to rescue his sister and save his own life… A gripping, if sometimes dark and perplexing, fantasy coming-of-age novel." Kirkus Reviews
~ 2018 Pacific Book Awards WINNER ~ 
~ 2018 Purple Dragonfly 2nd Place Winner ~ 
~ 2018 Los Angeles Book Festival Runner-up ~ 
~ 2018 New York Book Festival Honorable Mention ~ 
~ 2018 San Francisco Book Festival Honorable Mention ~
THOUSANDS OF CHILDREN disappear from our world. No one sees the kidnapping; or if they do, they forget. But one toddler returns after a week, riding a wolf, with a falcon circling over him.
That boy is Will Cleary.
Will tries to live a normal life. But his twin sister is still missing, and their parents never stop searching for her. Then just before his thirteenth birthday, Will's pets reveal a secret to him. (Though how it happens will remain a secret, until you read the book.)
A hidden world lies beneath our feet, a land filled with see-through trees and lucent people. They call us Sounds, and they are our Echoes; for each one of them is a reflection of one of us. It is a sparkling, beautiful place, a winter wonderland. But there is evil there, a terrible law, the Law of Death.
When a Sound dies in our world, his Echo is executed in Echoland. And there are those who reverse the order of things, to achieve their wicked ends. They hunt the Sound of the Echo they want to kill. Then the first death leads to the second as surely as lightning leads to thunder.
Is that what happened to the missing children in Will's realm? Did someone want to murder their Echoes? Or are these Sounds still alive, trapped somewhere in Echoland?
Will tries to escape the frightening answer. But dangers sweep him into that magical, see-through land. And there, in a fortress filled with castaway children, a two-hundred-year-old riddle lies buried. The most important boy in Echoland will help Will solve it, with a handful of other kids. For the fate of Echoland, and of the Sound realm, depends on the answer.
An answer hidden in an ancient book…
Deep in a frozen lake of gems…
Beyond a buried door…
At the foot of the greatest Crystillery of all.
But many men and monsters, crystal balls and spying eyes, will try to stop the brave teens. For how see-through your skin is is all-important in Echoland. And when this ancient hate will end, the realm of the Echoes will change forever.
What does your family think of your writing? They are my greatest fans. And by "they" I mean, my human best-friend and my 4 adorable fury kids.
What do you like to do when you're not writing? Play the piano or guitar, definitely!
What do you think makes a good story? A story is only as good as the values the characters are fighting for, and the author's ability to concretize abstract ideals into action.
What was one of the most surprising things you learned in creating/writing your books? That I suck at writing. In fact, most of what I write is terrible. It's the one thing I truly excel at.
What authors do you like to read? What book or books have had a strong influence on you or your writing? I love to listen to my three favorite books on Audible:
Ayn Rand's Atlas Shrugged
Victor Hugo's Les Miserable
Alexander Duma's The Count of Monte Cristo
Do you hear from your readers much? What kinds of things do they say? Readers of my teen fantasy, The Crystilleries of Echoland, love to talk about the book and tell me how much they enjoyed getting lost in Echoland. Readers of my adult love story, Looking Glass Friends, are more shy, because that story really touches their own lives, and whatever they say about the book is autobiographical.
Where do you get your information or ideas for your books? This is hard for me to answer. I'm always looking for ways to concertize very abstract ideas and turn them into a story.
Do you have any suggestions to help me become a better writer? If so, what are they For me, reading a lot for many years, and living a lot for more years, helped me gain the wisdom and skill I needed to write well. Though, as I mentioned before, most of the time I still write very badly. But now I can tell the difference.
Do you meet your readers at book signings, conventions, or similar events? Sometimes. I always love interacting with young readers. Adults are far more complicated.
Tell us about your most recent book?  "The Crystilleries of Echoland" was published 3 months ago and won 5 awards so far. I'm very proud of it. This is the story of Will Cleary, a thirteen year old boy who is swept into a see-through land known as Echoland. This land is a reflection of Will's own world, the Sound realm. In Echoland Will must team up with his own Echo to unravel a 250 year old riddle that will save both Echoland and the Sound realm.
What's more important: characters or plot? They are two aspects of the same thing. A plot is a logical progression of events. The logic comes from the values and conflicts that motivate the characters.
How do books get published? I prefer to self-publish, so I can have full control. So I created my own imprint, called: Nothing but the Story. And I publish via Amazon.
Do you write every single day? When I'm working on a book, I do write every day, except on weekends. But between books years can pass when I just do a lot of thinking and writing of notes.
Ballpoint, uniball or fountain pen? Fountain pen or keyboard.
Any writing rituals? I have to listen to music when I write.
What's the worst job you've had? Waitress.
Tell us some more about your book/s. "The Crystilleries of Echoland" has 82 illustrations. Some came from Andy Simmons, but in time I learned to create illustrations using software. And so I was able to start each chapter with its own little image.
Are you planning to adapt any of your stories to the screen? Perhaps…
How hard is it to establish and maintain a career in writing? A career in writing is terribly hard to maintain, and you have to be willing to write for the marketplace. I am not that sort of writer. My income comes not from my books. Which leaves me free to write for me, then share it with others.
Website URL http://dewpellucid.com
Author/Business Facebook Page  https://www.facebook.com/TheSoundAndTheEchoes/