Reasons to listen to Dragonia:
First off, let me tell you that I am an audio book listener! I've listened to over 1,000 audio books. So I can say with full confidence that the audio book for Dragonia was well done. Reuben Corbett does a fantastic job and delivers a wide range of accents and passion to the project. He brings so much passion to this project and I had a lot of fun working with him. We kept in touch every step of the way for both the audio production of Dragonia 1 & Dragonia 2. He really brings the characters to life!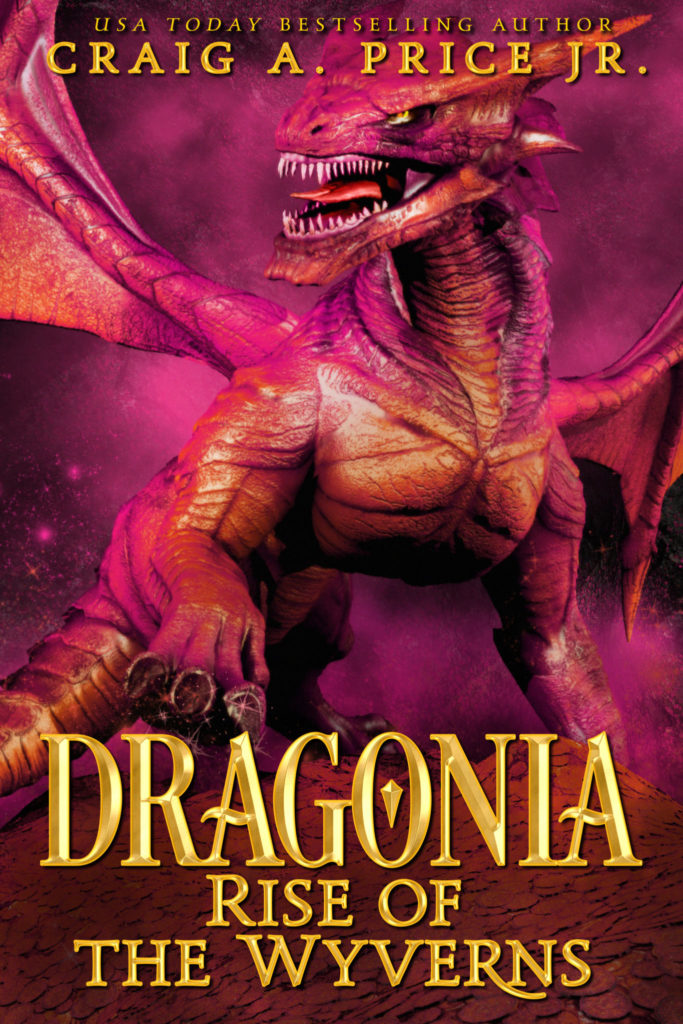 So let's sum it up in a top 10 list, shall we?
Reasons to listen to Dragonia: Rise of the Wyverns
Reuben Corbett has a deep, clear voice.
His accents for each character is masterfully done.
This book has dragons.
This book has wyverns.
Empire versus resistance.
Dragonriders versus Wyvernriders.
Toy Boats.
Southern Hemisphere.
Two suns and two moons.
Devarius milks the uvula of a wyvern has his eyebrows burned off.
So there you have it! You need to stop everything you're doing and listen to the beautifully narrated copy of Dragonia: Rise of the Wyverns!
Dragonia Empire, Book 1 Rise of the Wyverns Audio Sample
About Dragonia Empire, Book 1 Rise of the Wyverns

Author: Craig A. Price Jr.
Narrator: Reuben Corbett
Length: 5 hours and 46 minutes
Series: Dragonia Empire, Book 1
Publisher: Craig A. Price Jr.
Released: May 30, 2018
Genre: Epic Fantasy
The Resistance struggles to find a way to defeat the Dragonia Empire; all hope seems lost against the dragon riders, until they discover an island full of wyverns.
Devarius has lost everything. His parents murdered, his sister kidnapped, and the new village he called home: destroyed. The Dragonia Empire has gotten out of control, destroying anything and everything in its path searching for the Resistance.
Devarius is left with little choice but to find the Resistance, join them, and hope he can help them defeat the Dragonia Empire once and for all to bring peace to the land of Kaeldroga.