Product Review Zantado (4 Pack) Pop –Up Mesh Screen Food Cover Tent Umbrella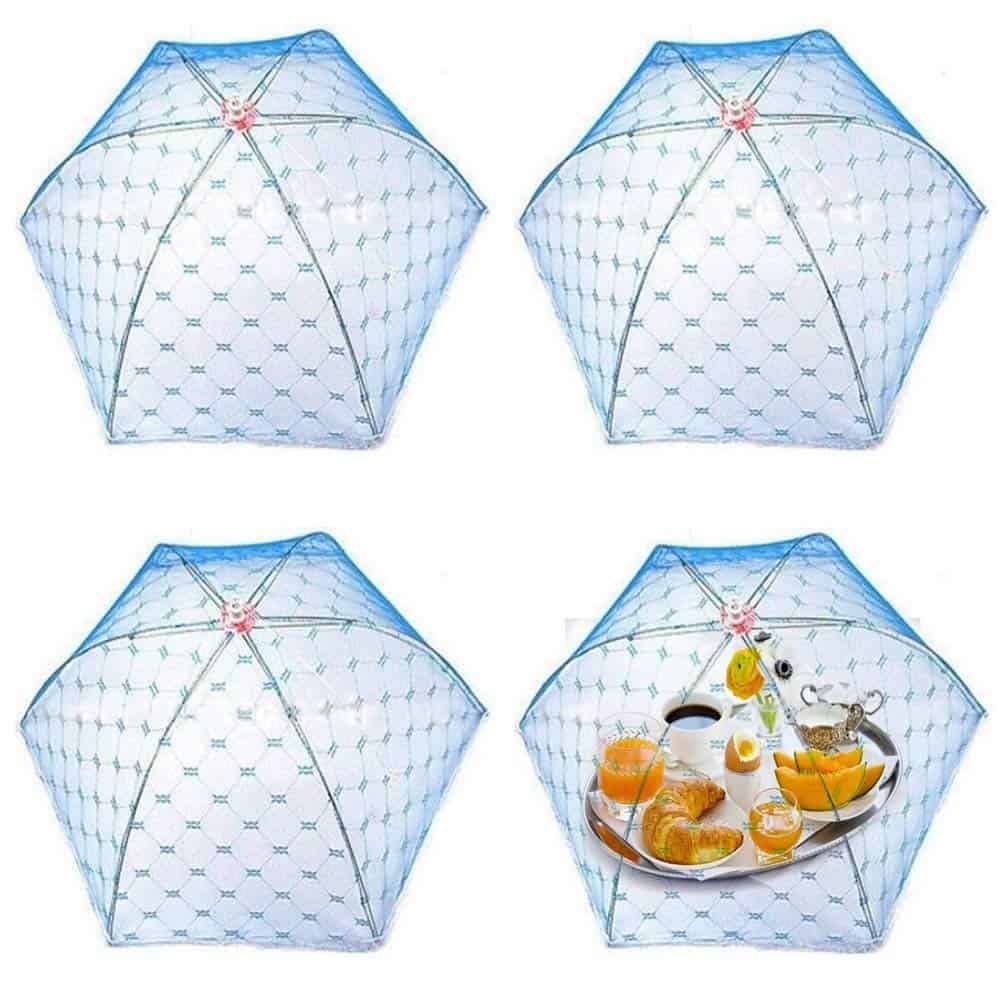 I love the Zantado Reusable & collapsible Umbrella tents, they are the perfect way to keep your food away from off mosquitoes, flies and other insects while you're having a picnic, barbecues, tailgating, pool parties, and camping trips.  We just got back from a camping trip and used the Zantado for all 3 meals, it was nice to set the table and not to have to worry about bugs getting to the food.  
You get 4 large Pop-up Mesh screen with your order, for us that was ideal being a family of 4, the food screen is very durable with a nice design. They are easy to open and close.  I personally liked how the screens had lace around the bottom to keep ants out of the food as well, the design is lightweight and they fold up flat which is perfect for storage!
The product is great quality as well as attractive. My guests thought they were amazing. Very satisfied with my purchase. I would definitely recommend this product to anyone.
Zantado (4 Pack) Pop –Up Mesh Screen Food Cover Tent Umbrella
Reusable and Collapsible Outdoor Picnic Food Covers Mesh, Screen Tents Protectors For Bugs, Fruit From Flies, BBQ.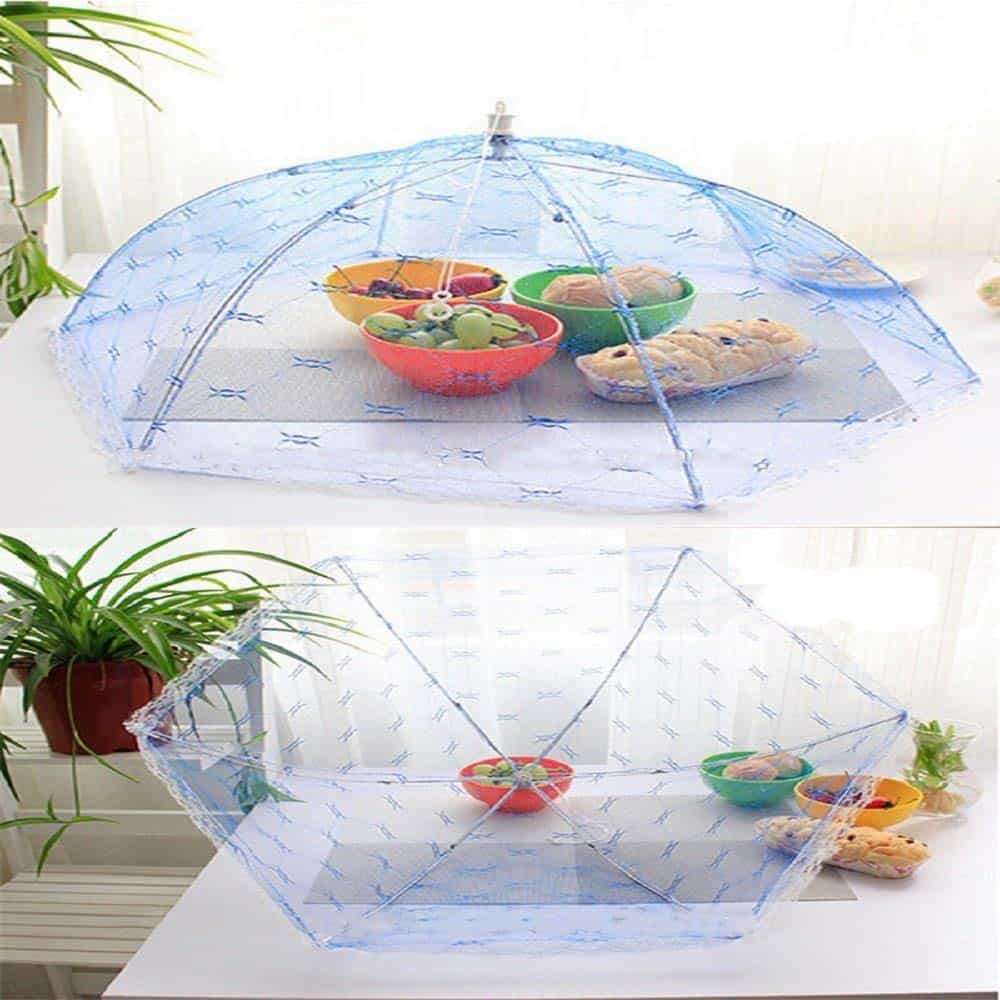 PERFECT FOOD COVER TENTS SET – Set of 4 Large Pop Up Mesh Food Covers. Our food tents are made from highly durable and nontoxic organza net with the base stand made from zinc-plated steel wire.Additionally,each pop-up food tent is equipped with a special lace bottom to protect against ants and other crawling insects, so your food is completely covered, day or night.
EASY TO USE, SAFETY AND SAVE TIME – Just pull string w/ pin up into top to lock and Pull the cord to pop up and press the plug to fold and beverages are safe from bugs without affecting the taste. The framework of the umbrella tent is made of premium quality galvanized steel so that it can offer sturdy support,extremely easy to pop-up, fold for storage and easy to clean.
MULTIPLE USE – Perfect for outdoor party,camping,picnic or home kitchen on bowls,plates,utensils,any opened drinks,snack and fruit salads, better keep them off keep off mosquitoes, flies and other insects even small ones, etc.
NICE DESIGN, VERY COMPACT AND EASY TO CLEAN – It's really easy to carry around in the picnic, party. And you are really easy on cleaning it, Just clean the netting with soap and water. this new flexible food cover is a solution to combating the unwanted flies bugs and other insects from your meal fruits and dishes.
100% SATISFACTION GUARANTEE OR YOUR MONEY BACK. We guarantee you'll love this wonderful product. But If you have any problems with your set during the first year of use, simply let us know and we'll promptly send you a replacement. And if you're not thrilled with your purchase We also will gladly give you a 100% refund. No questions asked!