The Real News! gives you the inside scoop on Donald J. Trump
Book chronicles stories so shocking, they are hard to believe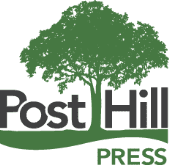 BRENTWOOD, TN  (Aug. 1, 2018) – Following major demonstrations across the country, a six-member group of Democratic Congressional leaders, who call themselves The Secret Six, discovered President Trump's greatest weakness and used it to gain his support on gun-control legislation. Hard to believe? Would you believe former President Barack Obama took a flying leap off the Brooklyn Bridge and no-one covered it? You're kidding? Nope! How about the meeting that President Trump had with an expert consultant to find out how to stop the Washington Post's Pinocchio ratings against him? It happened! Yes, and each of the controversial, behind the scenes satirical stories are exclusively reported in The Real News! about Donald J. Trump and the media who cover him; most of whom he considers Fake News.
Author John Bernard Ruane, a long-time journalist who trained at the famed Second City Theater in Chicago, takes readers into the White House to describe what's really going on behind those closed doors. So many speculate about those happenings, but now they can read The Real News! written in a fun, novelistic style, including an inside look at the President watching and reacting to the talking heads on the Sunday morning news shows; a study conducted on the brains of President Trump's base supporters revealing why they will always back him; President  Trump delivering on his bold "Fifth Avenue" campaign statement; and Melania Trump's appearance on a talk show in 2008 to warn America about her husband.
"I wrote this book to add some humor into the political debate without being mean-spirited," said John Bernard Ruane, author of four books and a long-time independent voter. "The Real News! builds stories around some of the issues, attitudes and events during President Trump's first two years in office. It is written for everyone – left, right or middle – who follows the news and would like a fun read, stepping out of the contentious news cycle for a moment in order to smile for a while."
For variety, this book also contains a few entertaining stories about the news media who cover the Oval Office gang.  There is the incredible story about some of the famous television news commentators whose Trump-driven anger inspired the Television News Emmy Awards to add a new category to honor the Most Outraged News Commentator. The inside story of how Oprah Winfrey made her final decision about running for President is revealed and who wins the 2020 election.  And one of President Trump's greatest detractors, Stephen Colbert, is chronicled in an untold story of a dangerous and memorable evening he shared with his pal, Jon Stewart.
The Real News! is now available at a low pre-order price of $16 on Amazon.com.  The book will be launched on December 4 by publisher Post Hill Press. More information is available at www.posthillpress.com.