Dragonia Empire, Book 1 Rise of the Wyverns Book Tour

Author: Craig A. Price Jr.
Narrator: Reuben Corbett
Length: 5 hours and 46 minutes
Series: Dragonia Empire, Book 1
Publisher: Craig A. Price Jr.
Released: May 30, 2018
Genre: Epic Fantasy
The Resistance struggles to find a way to defeat the Dragonia Empire; all hope seems lost against the dragon riders, until they discover an island full of wyverns.
Devarius has lost everything. His parents murdered, his sister kidnapped, and the new village he called home: destroyed. The Dragonia Empire has gotten out of control, destroying anything and everything in its path searching for the Resistance.
Devarius is left with little choice but to find the Resistance, join them, and hope he can help them defeat the Dragonia Empire once and for all to bring peace to the land of Kaeldroga.


Craig A. Price Jr. is a USA Today Bestselling Author. His novel, The Crimson Claymore, an Epic Fantasy Adventure novel that has garnered millions of reads, was featured in fantasy, had more than 17,000 votes, and more than 1,000 comments/reviews on the social networking platform for readers and writers, Wattpad.

Reuben Corbett is a professional voice actor and narrator. He has a very dynamic voice with a general american accent. He does high quality voice overs.

Prize: 3-month Audible Membership
Dragonia Giveaway: 3-Month Audible Membership


Sep. 23rd:
Sep. 24th:
Sep. 25th:
Sep. 26th:
Sep. 28th:
Sep. 29th: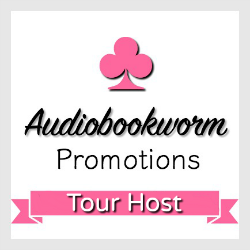 ➜Sign up as a host here