David Berko Releases His New Sci-fi Political Thriller: Zero Hour, Shifting Power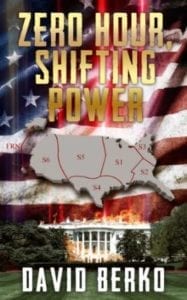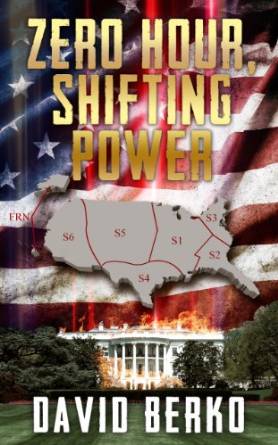 Valparaiso, IN – Author David Berko releases book one in the Before The End Series entitled, Zero Hour, Shifting Power. This novel is an intellectual, high-speed pursuit of science fiction, politics, and speculation.
What would happen if America allowed a progressive socialist experiment to continue for decades, sucking the national budget dry through all its welfare programs?
Welcome to the year 2041. The Second Civil War took place the prior year. America no longer is united under a central federal government, but rather splintered into six sovereign sectors. Out of all the chaos and unrest is born a new republic under a leader who desires a return to America's conservative laws as provided for in the Constitution of 1789.
There however remains a power struggle. A shadowy government ultimately responsible for crashing Wall Street and the American economy is just getting started with their foolproof New World Order plans.
The only entities really capable of disrupting the elite's grand scheme for world control are the Free Republic of North America–the former states of Alaska, Texas and Hawaii–along with their stalwart ally, Israel.
Who will be the hero at the end of the day in this flash-bang entrance into the speculative world of the future?  Click to purchase Zero Hour via Amazon
About the book:
Zero Hour, Shifting Power by David Berko
ISBN: 978-1-4951-8427-7
Publisher: Independent
Publish date: August 28, 2015
Page count: 257
Price: $0.99
About the author:
David Berko is a twenty-something visionary living in an interesting epoch in human history. It is the study of geopolitics, past and present, which influence a speculative sci-fi series unleashed in the Before the End Series. Berko's literature is high octane, entertaining, but most importantly…thought provoking and conversation starting.