Author Interview with Azalea Ellis Writer of Gods of Blood and Bone A LitRPG Novel Seeds of Chaos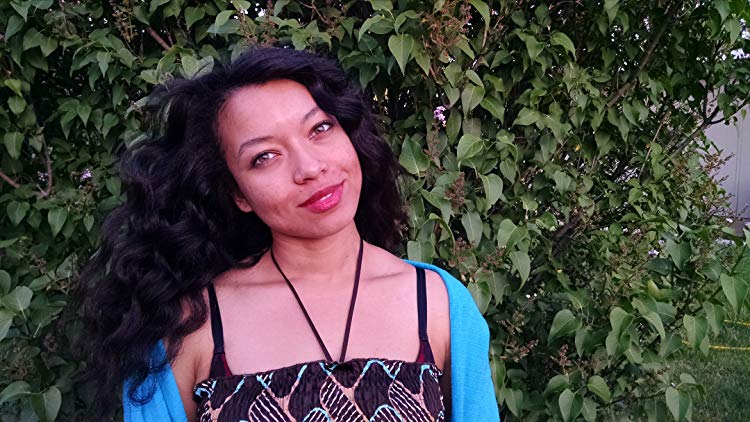 Tell us about the process of turning your book into an audiobook. I've been becoming increasingly interested in audiobooks over the last few years, so as soon as I had a chance to bring my own books out in audio, I moved to do so. I found a fantastic narrator in Natalie Duke, and the whole process went pretty smoothly. I'm really pleased to be able to reach a fresh audience with my work, and it's wonderful to hear my world and characters brought to life so vividly.
Do you believe certain types of writing translate better into audiobook format? I think most fiction will translate well to audio. Technical science or math-based books seem like they might be difficult to translate to and comprehend in the audio format.
Was a possible audiobook recording something you were conscious of while writing? It wasn't something I thought a lot about while writing the first book, which I started back in 2013, but I'm definitely conscious of it while writing now.
How did you select your narrator? I did a few days of research via ACX, and had my book up for audio auditions as well. Natalie auditioned, and had not only the appropriate voice for my first-person book, but also had a great grasp on the secondary characters, accents, and how to bring the action scenes to life with excitement.
How closely did you work with your narrator before and during the recording process? Did you give them any pronunciation tips or special insight into the characters? In the beginning, I gave Natalie some character tips and pronunciation notes, then approved an initial test sample. From there, she just blew through the book! I had very little work to do aside from some small notes and corrections.
Were there any real-life inspirations behind your writing? I lost a close family member while writing this book. The ongoing personal struggle of the main character, Eve Redding, revolves around balancing her selfishness and ruthless desire to protect her own interests with her deep need for a close, family-like community of team members and her care for them.
Are you an audiobook listener? What about the audiobook format appeals to you? I do listen to audiobooks, though I've found I have less time for them now that I no longer have a commute to the day job. Audio brings text to life in a way that combines some of the best aspects of novels and television. It is rich and nuanced, and yet still requires you stimulate your imagination.
If you had the power to time travel, would you use it? If yes, when and where would you go? Of course, I would! If I could go back into the body of my younger self, I'd love to relive my childhood and be hailed as an unprecedented genius… The only problem with that is being forced to go to school again.
If this title were being made into a TV series or movie, who would you cast to play the primary roles? 
Eve Redding: Gal Gadot (with blue eyes)
Adam Coyle: A young Robert Sheehan
Jacqueline Santiago: Liza Soberao
China Black: A young Elle Fanning
Samuel Hawes: Lucas Till
What do you say to those who view listening to audiobooks as "cheating" or as inferior to "real reading"? Snobbery and discrimination is everywhere. Just because something is different does not make it lesser. Simply because the eyes are not used does not mean the story is somehow tainted. I would ask those people if they feel reading a book with braille is also "cheating" or inferior to "real reading," and hope they realize the absurdity of that.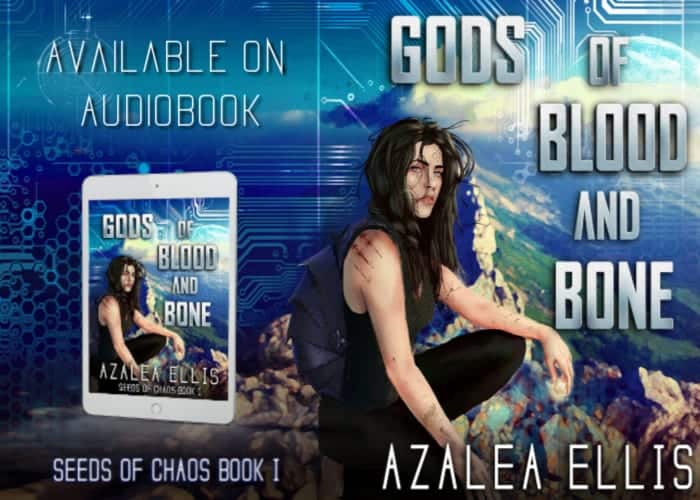 Gods of Blood and Bone is the first book in the Seeds of Chaos series, a LitRPG/GameLit book that combines science fiction and game elements. Fans of Ready Player One, Red Rising, and The Hunger Games will likely enjoy this series.
What gets you out of a writing slump? What about a reading slump? I never have reading "slumps." I do have times where I can't find a story I'm interested in reading, and when that happens, I usually look for recommendations by authors I've enjoyed or readers who have tastes similar to mine.
When I have a writing slump, it's usually because something is wrong with my story. I step back and take a look at the plot, the characters' actions, and their motivations. Inevitably, once I find the problem, the words flow out again.
What bits of advice would you give to aspiring authors? Write a book. FINISH a book. It's very hard to increase your novel-writing skill when you never complete a project and can't look at the book you've written as a whole. I think contests like NaNoWriMo are useful to get the motivation to write all the way through. The more you write, the better you'll get, as long as you don't become complacent.
Do you have any tips for authors going through the process of turning their books into audiobooks? Get the best narrator you can find. A sub-par narrator is going to ruin the quality of the audiobook, while a great one will enrich your story and enchant listeners, so going for quality will pay off in the long run.
What's next for you? I'm continuing to write in the Seeds of Chaos series, with a side adventure novella coming out at the end of the year, and the next main book coming in 2019.