Why You Were Taken Audiobook Tour
Author JT Lawrence and Narrator: Roshina Ratnam
Series: When Tomorrow Calls, Book 1
A Futuristic Dystopian Thriller with a High-Tech Twist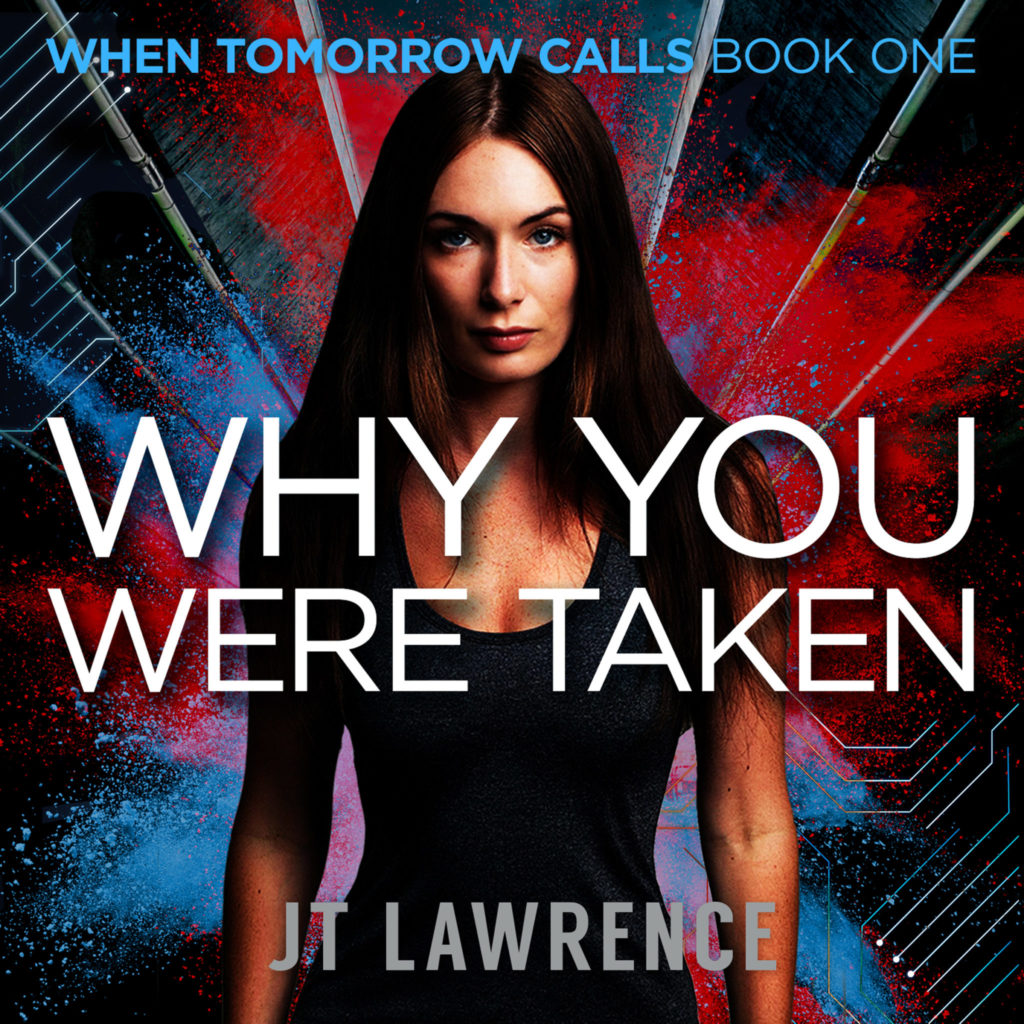 Release date: Aug. 7, 2017
Synopsis: In tomorrow's world prowls a creative and ruthlessly efficient assassin who won't stop until Kirsten is killed.
A troubled woman approaches Kirsten with a warning and a key and is later found dead. Was the woman just another victim of the Suicide Contagion, or is there something more sinister at play? The key leads Kirsten to the Doomsday Vault and a hit list of seven people – and her barcode is on it.
Edgy and original, Why You Were Taken is a dark cinematic thriller that will keep you guessing till the last.
Grab the first audiobook in the futuristic suspense series, When Tomorrow Calls, now.
About the Author: JT Lawrence
JT Lawrence is a bestselling Amazon author, playwright and bookdealer based in Parkview, Johannesburg. She is the mother of two small boys and a baby girl, and lives in a house with a red front door.
About the Narrator: Roshina Ratnam
Roshina Ratnam is actress, puppeteer, voice artist and lover of dumplings.
She has performed around the world mostly notably playing Opelila in Janet Suzman's production of Hamlet which toured to the Royal Shakespeare Company. Other highlights include For Colored Girls which received a Fleur Du Cap. Her puppetry work has seen her work with Handspring Puppet Company as well as the award winning political satire TV series ZAnews. She is currently a producer and performer with Pillow Fort Theatre which creates art focused for children aged 18 months to 4 years. Her work as a voice artist has seen her record several books and radio commercials over the years. Roshina Ratnam is a graduate of UCT drama school.
Audio Excerpts
Giveaway: Audio & eBook Set
Runs Aug. 7th-Sep. 4th⎮Open internationally
When Tomorrow Calls Giveaway: Audiobook & eBook Set


Tour Schedule
Aug. 14th:
Dab of Darkness Audiobook Reviews
Aug. 15th:
Aug. 16th:
Aug. 17th:
Aug. 18th:
Aug. 19th:
Aug. 20th: