Song at Dawn Audiobook Review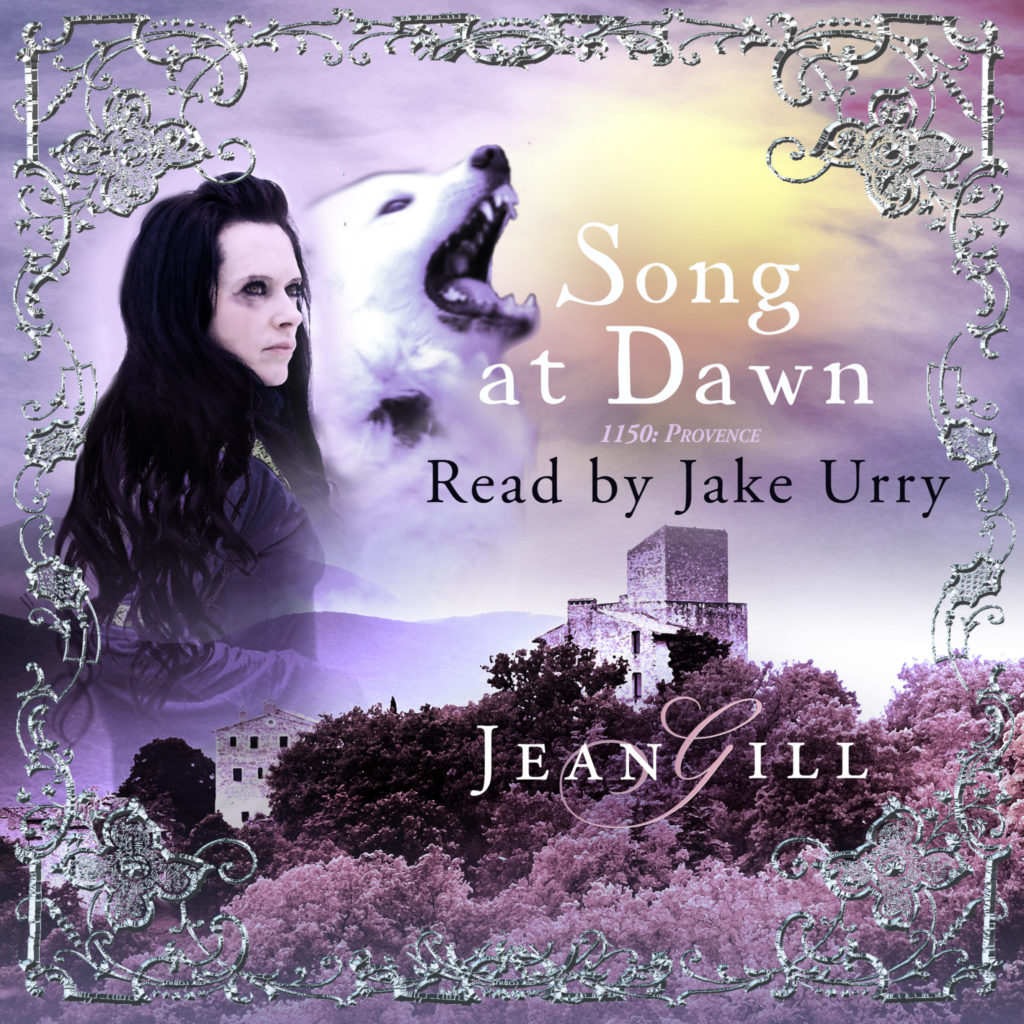 Song at Dawn is a historical fiction, set in Medieval Occitania after the Second Crusade.  The author takes the readers/listeners on a medieval action-packed women's adventure following the Second Crusade. This is the first book I've read by Jean Gill and also my first listened to narration by Jake Urry I loved the narration Jake he did a fantastic job, making the characters come to life.
We follow Estela de Matin, a teenage runaway ran away. Estela de Matin encounters Aliénor of Aquitaine, the Queen of France. In time Estela will realize the court is full of political intrigue and gossip. In this volume we really watch Estela de Matin grow, I love her relationship with Dragonetz.
Song at Dawn has hidden mysteries and agendas, a girl on the run, the consort of the King of France, all the character were interesting and I look forward to seeing how the author builds them in The Troubadours Quartet, Volume 2 will we have more attempted assassinations, alliances, deception, and conflicts of interest.
The main and supporting characters are very well developed, with motivations, and desires we all have – money, love, and a darker side. The story unfolds each character revealing secrets, passion, and intrigue. The book has several characters which I think reading it maybe harder to keep track but the Audiobook with the narration just flows and you find yourself deep with intrigue, espionage, and romance. I have to give kudos to the narrator again as there are several female characters in the Song at Dawn and Mr. Urry does the voices perfectly.
Song at Dawn by Jean Gill
Available on Amazon Paperback, Audible and Kindle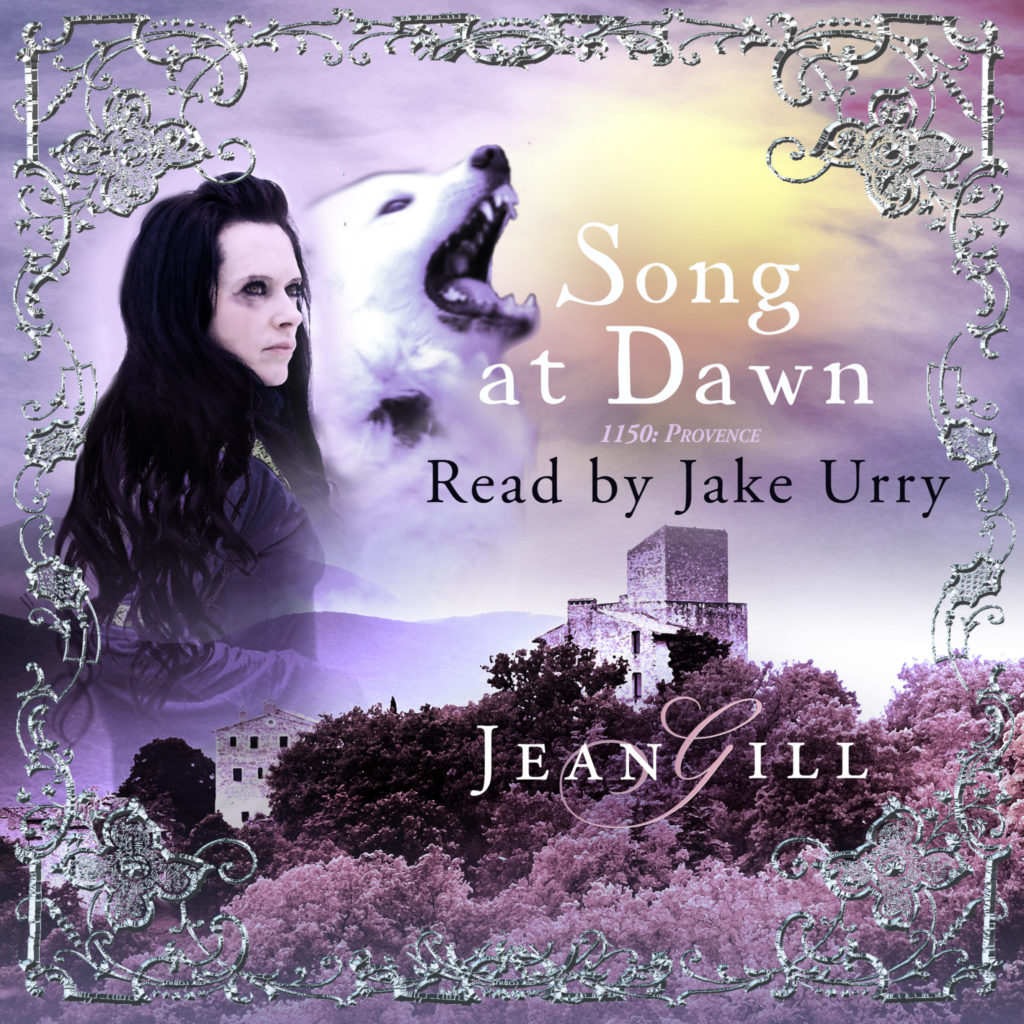 Synopsis: Book 1 of the award-winning historical fiction series The Troubadours Quartet
Historical Novel Society Editor's Choice
Winner of the Global Ebooks Award for Best Historical Fiction
Finalist in the Wishing Shelf Awards and the Chaucer Awards
"Believable, page-turning and memorable." (Lela Michael, S.P. Review)
1150: Provence
On the run from abuse, Estela wakes in a ditch with only her lute, her amazing voice, and a dagger hidden in her underskirt. Her talent finds a patron in Aliénor of Aquitaine and more than a music tutor in the queen's finest troubadour and commander of the Guard, Dragonetz los Pros.
Weary of war, Dragonetz uses Jewish money and Moorish expertise to build that most modern of inventions, a papermill, arousing the wrath of the church. Their enemies gather, ready to light the political and religious powder keg of medieval Narbonne.
Set in the period following the Second Crusade, Jean Gill's spellbinding romantic thrillers evoke medieval France with breathtaking accuracy. The characters soar and include amazing women like Eleanor of Aquitaine and Ermengarda of Narbonne, who shaped history in battles and in bedchambers.
"Historical fiction at its best." (Karen Charlton, author of the Detective Lavender Mysteries)
Author: Jean Gill
Narrator: Jake Urry
Length: 12 hours 48 minutes
Publisher: Jean Gill⎮2018
Genre: Historical Fiction
Series: The Troubadours Quartet, Volume 1
Release date: Apr. 24, 2018