Modern Essentials is the sixth edition by Aroma Tools. It's the bible of the Essential Oils. Essential Oils are created inside aromatic pants. The substances evaporate and therefore they are easily mixed with oils and fats.
Modern Essentials has a detailed description and uses of all of essential oils in existence as far as the experts are aware of. The book lists all diseases, aches and pains and conditions that each oil can be used as part of the treatment. The book gives the reader important information on methods the oils can be applied to the body. Some oils can be applied topically, while others can be taken in aromatically while other oils can be taken internally.
Modern Essentials is filled with diagrams and photographs of the oils and pictures of the body parts that the oils can be used for treatment. The books explains to the readers how Essential Oils intereact with the body and what the individual's expectations can be. Modern Essentials give the reader a brief history of each oil. The book is filled with recipes on how to mix the oils for various treatments.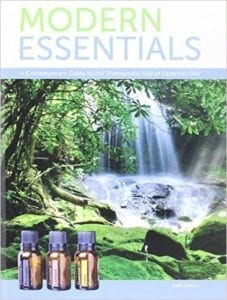 I personally have gotten a lot of use from this publication. It has given me a great deal of knowledge that I did not have before I read this work. I am a lover and user of oils and when I have questions I can refer to this amazing book, Modern Essentials. The book seems to have the information and answers I need at the time. Great book for reference to have in your home
Book Review C Scott
Modern Essentials
A Contemporary Guide to the Therapeutic Use of Essential Oils
Click to purchase this book on Amazon
Authored and Published by – Aroma Tools
Copyright – 2014
ISBN – 978-1-937702-21-2
Hardback – 350 Pages