Liberty Landing
by Gail Vida Hamburg
Book Tour
Book Tour Date from July 2 to 20, 2018!
Book Details:
Book Title:  Liberty Landing by Gail Vida Hamburg
Category:  Adut Fiction,  344 pages
Genre:   Literary Fiction
Publisher:  Mirare Press
Release date:  March 2018
Tour dates: July 2 to 20, 2018
Content Rating: PG-13 + M (My book has love scenes, one explicit love scene, and some profanity)
​Book Description:
Liberty Landing — a 2016 Finalist for the PEN/Bellwether Prize for Socially Engaged Fiction — narrates the American Experience of the 21st century through the lives of a polycultural cast of natives, immigrants, and refugees in Azyl Park–a town in the Midwest.
After Angeline Lalande, a journalist and historian, unearths the real meaning of the name, "Azyl," conferred on the town in the 1800s by immigrant-hating politicians, the town elders begin the act of renaming it. During the course of the renaming, we meet the intriguing denizens of the town–survivors, strugglers, and strivers of every race and nationality, see the intersection of their lives, and the ways they find home, heaven, and haven in each other. We learn about the singular journeys that brought them to Azyl Park–a place that both transforms them and is transformed by them.
The larger story of the American Experiment is told through the personal story of Alexander Hamilton, the essential immigrant among the Founding Fathers, as Angeline writes a book about him. By the end of the novel, after Azyl Park is renamed, each of the characters has lost or found something essential.
Liberty Landing is about the personal and the political, family and loss, memory and migration, finding new love and a new home, and about history and the American Experiment. Seminal moments of the American Experience figure in this literary and historical fiction. Inspired by John Dos Passos' USA Trilogy about early 20th century Americans, Liberty Landing is a sweeping, lush, layered saga, set in a vibrant community, with a cast of Americans marked by neuroses, flaws, secrets, unspeakable pasts, humor, warmth, vulnerability, and humanity.
Liberty Landing is Gail Vida Hamburg's love letter to the American Experiment–the first in a trilogy.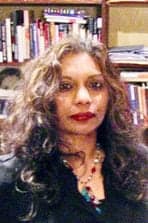 Meet the Author:
Gail Vida Hamburg is an award-winning American journalist, author, and museum storyist. She is the author of The Edge of the World (Mirare Press, 2007), a novel about the impact of American foreign policy on individual lives. A nominee for the 2008 James Fenimore Cooper Prize, it is a frequent text in undergraduate post- colonial studies, war studies, and creative writing programs. Born in Malaysia, she spent her teens and twenties in England before migrating to the United States. She holds a Master of Fine Arts in Literature and Creative Writing from Bennington Writers Seminars at Bennington College, Vermont. Liberty Landing, the first volume in her trilogy about the American Experience, is her love letter to the great American Experiment.
She lives in Chicago—the setting for Liberty Landing, a finalist for the 2016 PEN/Bellwether Prize for Socially Engaged Fiction.
​
Connect with the author: Website ~ Twitter ~ Facebook

BOOK TOUR SCHEDULE:
July 2   – Celticlady's Reviews – book spotlight / giveaway
July 2   – Writers N Authors – book spotlight / guest post / giveaway
July 3   – Library of Clean Reads –  book spotlight / giveaway
July 4   – Nighttime Reading Center – book spotlight / giveaway
July 5   – StoreyBook Reviews – book spotlight / author interview / giveaway
July 9   – Locks, Hooks and Books – book spotlight / author interview / giveaway
July 10 – Bound 2 Escape – book spotlight / giveaway
July 11 – A Mama's Corner of the World – book spotlight / giveaway
July 12 – Adventurous Jessy  – book spotlight / giveaway
July 16 – Literary Flits – book spotlight / guest post / giveaway
July 17 – Laurie's Thoughts and Reviews – book spotlight / guest post / giveaway
July 18 – Books for Books – book spotlight
July 18 – Writers and Authors – book spotlight / guest post / giveaway
July 20 – The Autistic Gamer – book spotlight / giveaway
July 20 – Vithyas Blog  – book spotlight / author interview
Enter the Giveaway!
Ends July 28, 2018