Interview with Marilyn Poscic author of Last Soul Standing Surviving My Last Surviving Relative and Angels Simplified!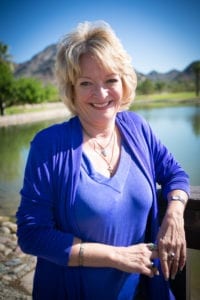 Q: When did you first realize you wanted to be a writer?:
A: After my mother suffered a stroke and I saw how the insurance and the medical system takes advantage of people.
Q: How long does it take you to write a book?:
A: My first book 3 days However it took me It took me 2 years after I hand wrote it to enter into the computer and get published. My second book took me 3 months from start to published
Q:What is your work schedule like when you're writing?:
A: I try to clear my work load so I can concentrate soley on the book at least a few days in a row.
Q:What would you say is your interesting writing quirk?:
A: Listening to the Angels guide me as to what to write.
Q:How do books get published?:
A: Self published through create space
Q:What do you like to do when you're not writing?:
A: Talk to Angels and go to the ocean
Q:When did you write your first book and how old were you?:
A: March 2010 4 months after my mother passed. I was 56 years young.
Q:Where do you get your information or ideas for your books?:
A: First one from personal experience and guidance from Angels Second was all from the Angels.
Q:What does your family think of your writing?:
A: They are all passed My friends are very proud
Q:What was one of the most surprising things you learned in creating your books?:
A: How much I learned about the medical system and even more about Angels
Q:How many books have you written? Which is your favorite?:
A: 2 Last Soul Standing and Angels Simplified To me there are twin sisters
Q:Do you have any suggestions to help me become a better writer? If so, what are they?:
A: Trust your heart If your heart is guiding you to create and write then do so. Get out of the way of your brain which is your ego telling you that you can not do this!
Q:Do you hear from your readers much? What kinds of things do they say?:
A: All the time They thank me so much for getting the information out there to help them as well as their own loved ones
Q:Do you like to create books for kids or adults? and Why?:
A: Both To help people letting them know if I can do this you can do this whether seeking help on a medical basis or spiritual level
Q:What do you think makes a good story?:
A: Anything that can help people reach deeper into their own self
Q:As a child, what did you want to do when you grew up?:
A: Be a flight attendant
Connect with Marilyn Poscic
Website : www.marilynposcic.com
Facebook: www.facebook.com/angelmessengermarilynposcic
About your books:
Last Soul Standing Surviving My Last Surviving Relative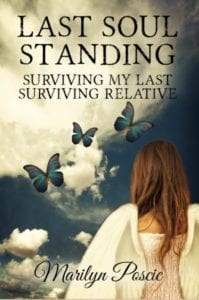 Being an x-ray tech for more than 20 years, watching my brother struggle and pass from aides, my father with Alzheimer's I had both professional and personal experience with the whole medical system. However, after my mother suffered a stroke, what I endured even with all of my experience I felt it essential to write this book to help others have a more educational and insightful experience. In 2009, I lost my mother to a stroke leaving me totally alone. The stroke caught her totally off-guard and unprepared. What happened over the next several months was agonizing, frustrating, stressful and sometimes joyful for me as I took on the medical system. I survived the ordeal and made it my purpose in life to make sure others didn't have to learn the harsh realities of hospitals, and rehabs, and nursing homes the way I did. Prepare yourself for the unexpected.  Click to purchase via Amazon.com
Angels Simplified!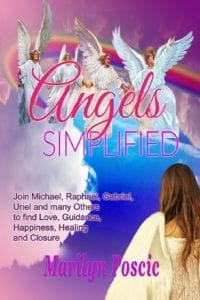 At the beginning of the year I was guided by the Angels which I lovingly call "The Guys" to write a book about Them that is very simple and easy to understand. I have been working closely with the "guys now for close to 20 years. I have read many books about Angels which has helped me a lot but many were very difficult to read or hard to understand. I like things in simple form. I know I am not different from you so I created a book that I feel and hope is very simple for you to understand as well.
When you begin to understand then accept that there is a very vast world out there that is just waiting for you to ask for Their help your life will not ever be the same again! There is so much out there in the universe that we as humans have a hard time comprehending and understanding because we cannot see, hear, touch or feel it like we do one another. When you get out of your "box" and open your mind to the unlimited possibilities that awaits us simply by asking, your world will not ever be the same! Learn to ask, trust and believe to bring unimaginable miracles into all aspects of your life. This book was created not only for me but for YOU as well!  Click to purchase Angels Simplified!