How We Found You Audiobook Tour

How We Found You
Author: JT Lawrence
Narrator: Roshina Ratnam
Length: 9 hours 19 minute
Publisher: Author's Republic⎮2017
Genre: Science Fiction
Series: When Tomorrow Calls, Book 2
Release date: Dec. 12, 2017

There's something different about Kate's four-year-old son. He wasn't created the old fashioned way. Now a violent cult wants him dead and Kate will do anything to protect him – until they take her daughter.

In tomorrow's world, Kate is haunted by a brutal past. Struggling to navigate a life that seems like an experiment in virtual reality, her paranoia threatens to consume her. But when someone tries to kidnap Mally, she realises she was absolutely right to be afraid.

With only hours to go before the cult's prophecy is to be fulfilled, Kate and Seth face more danger than they've ever imagined, desperate to keep him safe. However, the charismatic leader of the cult has other ideas, which puts Kate in an impossible position. Who will she choose to live, and who will she have to sacrifice?


JT Lawrence is a bestselling Amazon author, playwright and bookdealer based in Parkview, Johannesburg. She is the mother of two small boys and a baby girl, and lives in a house with a red front door.

Roshina Ratnam is actress, puppeteer, voice artist and lover of dumplings.
She has performed around the world mostly notably playing Opelila in Janet Suzman's production of Hamlet which toured to the Royal Shakespeare Company. Other highlights include For Colored Girls which received a Fleur Du Cap. Her puppetry work has seen her work with Handspring Puppet Company as well as the award winning political satire TV series ZAnews. She is currently a producer and performer with Pillow Fort Theatre which creates art focused for children aged 18 months to 4 years. Her work as a voice artist has seen her record several books and radio commercials over the years. Roshina Ratnam is a graduate of UCT drama school.

When Tomorrow Calls Giveaway: Audiobook & eBook Set


PREQUEL
Aug. 7th:
Dab of Darkness Audiobook Reviews
Aug. 8th:
Aug. 9th:
Aug. 10th:
Aug. 11th:
Aug. 12th:
Carolyn M. Walker, Author of Thrilling Fiction
Aug. 13th:
BOOK ONE
Aug. 14th:
Dab of Darkness Audiobook Reviews
Aug. 15th:
Aug. 16th:
Aug. 17th:
Aug. 18th:
Aug. 19th:
Aug. 20th:
Carolyn M. Walker, Author of Thrilling Fiction
BOOK TWO
Aug. 21st:
Dab of Darkness Audiobook Reviews
Aug. 22nd:
Aug. 23rd:
Aug. 24th:
Aug. 25th:
Aug. 26th:
Aug. 27th:
Carolyn M. Walker, Author of Thrilling Fiction
BOOK THREE
Aug. 28th:
Dab of Darkness Audiobook Reviews
Aug. 29th:
Aug. 30th:
Sep. 1st:
Sep. 2nd:
Carolyn M. Walker, Author of Thrilling Fiction
Sep. 3rd: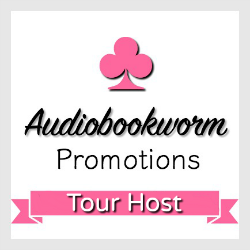 ➜Sign up as a host here