Interview with Sandra and Daniel Biskind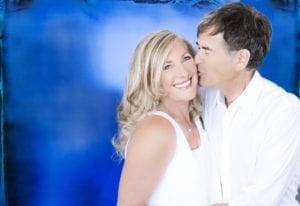 Q:When did you first realize you wanted to be a writer?:
A:30 years ago
Q:How long does it take you to write a book?:
A:6 to 8 weeks for the rough copy – months to edit etc.
Q:What is your work schedule like when you're writing?:
A:8am to 7 or 8 pam daily – 5 to 6 days a week
Q:What would you say is your interesting writing quirk?:
A:I wait fro the information to come to me rather than trying to think about what I am going to write
Q:How do books get published?:
A:ON AMAZON
Q:What do you like to do when you're not writing?:
A:Walk, read, catch up with my family and friends, eat good food
Q:When did you write your first book and how old were you?:
A:I was 35 many years ago 🙂
Q:Where do you get your information or ideas for your books?:
A:From my transformational, spiritual life.
Q:What does your family think of your writing?:
A:They love it
Q:What was one of the most surprising things you learned in creating your books?:
A:How much I learned from putting the information in book form and from all the other experts I quote form.
Q:How many books have you written? Which is your favorite?:
A:6 books – the newest one AWARENESS: Discover How Life really Works
Q:Do you have any suggestions to help me become a better writer? If so, what are they?:
A:Always tap into your intuition
Q:Do you hear from your readers much? What kinds of things do they say?:
A:They tell me how my work is transforming their lives
Q:Do you like to create books for kids or adults? and Why?:
A:adults
Q:What do you think makes a good story?:
A:A mixture of bio and detail
Q:As a child, what did you want to do when you grew up?:
A:Be a spiritual teacher
Connect with Sandra and Daniel Biskind
Website : www.DivineMindCode.com
Facebook: Sandra and Daniel Biskind www.facebook.com/thebiskinds
About your book:

THE INTERVIEW IS ABOUT THE FIRST BOOK in the CODEBREAKER PLATINUM Series,
PEACE: Power Up Your Life
The books in The CODEBREAKER PLATINUM Series will show you a simple and easy system to transform your life.
In PEACE: Power Up Your Life, you will discover the secret code that can lead to success and happiness.
You can change your life by changing your thoughts! The tools and techniques in these revolutionary books make it easy and fun to shift your beliefs, heighten your awareness and live your full potential.
Sandra and Daniel have discovered how to break the unconscious codes that sabotage your best intentions and stop you from having the success you deserve. Read PEACE: Power Up Your Life, and LIVE THE BEST VERSION OF YOU.