Author Interview P., Piero DDS author of Never Brush Your Teeth Again!: Startling Information on How Oral Health Impacts Your Entire Body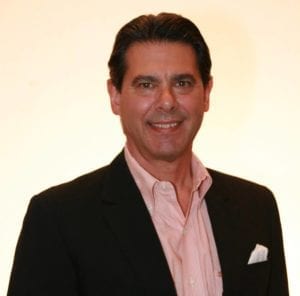 Q: When did you first realize you wanted to be a writer?:
A: Ten years ago.
Q: How long does it take you to write a book?:
A: Five years.
Q: What is your work schedule like when you're writing?:
A: One hour a day.
Q: What would you say is your interesting writing quirk?:
A: Research, research, research.
Q: How do books get published?:
A: Mine was through self-publishing.
Q: What do you like to do when you're not writing?:
A: Dentistry.
Q: When did you write your first book and how old were you?:
A: This is my first book and I am 59 years old.
Q: Where do you get your information or ideas for your books?:
A: From my dental practice, research and as a former editor of the International Journal of Experimental Dentistry.
Q: What does your family think of your writing?:
A: They think it's great.
Q: What was one of the most surprising things you learned in creating your books?:
A: Writing was just the beginning…there was a lot to do afterwards!
Q: How many books have you written? Which is your favorite?:
A: One.
Q: Do you have any suggestions to help me become a better writer? If so, what are they?:
A: Start now.
Q: Do you hear from your readers much? What kinds of things do they say?:
A: Just published and have gotten good reviews.
Q: Do you like to create books for kids or adults? and Why?:
A: Adults due to the topic.
Q: What do you think makes a good story?:
A: A problem presented along with a solution.
Q: As a child, what did you want to do when you grew up?:
A: A dentist
Connect with P., Piero DDS
Website : www.airforcedental.homestead.com
Facebook: P-Piero-DDS-Baci-the-Dental
About your book: Never Brush Your Teeth Again!: Startling Information on How Oral Health Impacts Your Entire Body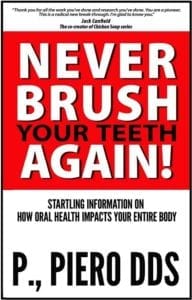 Even though you may brush your teeth diligently and consistently every day you still have bacteria, viruses, bio-film and even worm-like creatures living in, on, and around your teeth? Between 30 billion and 100 billion "bugs" live in your mouth right this second–even if you just brushed your teeth. They are so resilient that even after a mere three hours from your ordinary brushing and flossing, the organisms can return–causing numerous health problems affecting more than just your mouth.
These persistent organisms can cause not only periodontal disease, but may also contribute to other health problems including diabetes, heart disease, COPD, arthritis and even many cancers.
So how can you begin to fight off these organisms taking over your mouth and health? Brushing, flossing and mouthwash are not enough. One reason is that everyone has different brushing habits and techniques. Some people miss the same spots repeatedly. Some brush too hard and damage the root structure. Some only spend seconds brushing their teeth, while others take more time to get the job done. Not to mention that the brush you use today is filled with the bacteria you brushed off yesterday!
All these things add up to lackluster results and a mouth teeming with bacteria. In addition diet, age and how often you receive professional cleanings play a significant factor in the health of your teeth.
In Never Brush Your Teeth Again you will learn:
~ How bacteria, viruses and other organisms grow inside your mouth
~ How periodontal disease affects your entire body and immune system
~ How periodontal disease relates to heart disease, COPD, diabetes and even cancer
~ How pharmaceutical companies make money from your dental issues
~ Why two dental visits a year is not enough