Author Interview with Matt Jordan author of Unleash Godly Power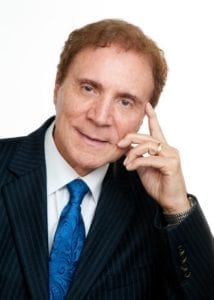 Q: When did you first realize you wanted to be a writer?:
A: I have enjoyed writing for forty years
Q: How long does it take you to write a book?:
A: I can do one in one year, however, due to intensive research, and a heart operation, this book took three years. The third year was in doing a revision and hiring a professional editor.
Q: What is your work schedule like when you're writing?:
A: I squeeze in 3 to 4 hours a day, usually in the morning, or early evening
Q: What would you say is your interesting writing quirk?:
A: The experience I have had being promoted through 4 levels of IBM management after the College graduation and Army, building several companies and doing considerable training and motivational speeches.
Q: How do books get published?:
A: I have this first book on Amazon.com through Create Space
Q: What do you like to do when you're not writing?:
A: I manage my investments and still play and record in a band.
Q: When did you write your first book and how old were you?:
A: Started this first book in 2012
Q: Where do you get your information or ideas for your books?:
A: I have been studying the infinite power within, health, happiness & success for over 40 years to help me to work my way through college and pyramid real estate investments.
Q: What does your family think of your writing?:
A: They all have enjoyed this book very much. Every one who reads it states that it has changed their life in some way.
Q: What was one of the most surprising things you learned in creating your books?:
A: Why we are all sick and what to do about it, merging traditional medicine, health tests, & alternative healing.
Q: How many books have you written? Which is your favorite?:
A: This one.
Q: Do you have any suggestions to help me become a better writer? If so, what are they?:
A: Do not do your own edit as I did, no matter how good a writer/editor you are because you tend to rush over your own errors. Always use a professional editor which i did not do until the third year working on this book.
Q: Do you hear from your readers much? What kinds of things do they say?:
A: Many write to me through my web site and there are quite a few good reviews on Amazon. They say that the book totally changed how they think, changed how they care for their health, create their own happiness, and have learned how to plan and monitor success.
Q: Do you like to create books for kids or adults? and Why?:
A: This book is for anyone, any age who can read. It is great for students because it teaches them how to choose a career and not falling into the 80% of Americans who hate their job because they chose it for the wrong reasons.
Q: What do you think makes a good story?:
A: This is a self-help book, obviously designed to help people improve the quality and success of their lives. In fiction, I most enjoy good character development and a fast moving story which you hate to put down.
As a child, what did you want to do when you grew up?: Be a leader, teacher, and real estate investor.
Connect with Matt Jordan
Website : www.unleashgodlypower.com
Facebook: Matt Jordan
About your book: This forward to my book was written in 2015 by my editor, Danielle Rose, a great editor.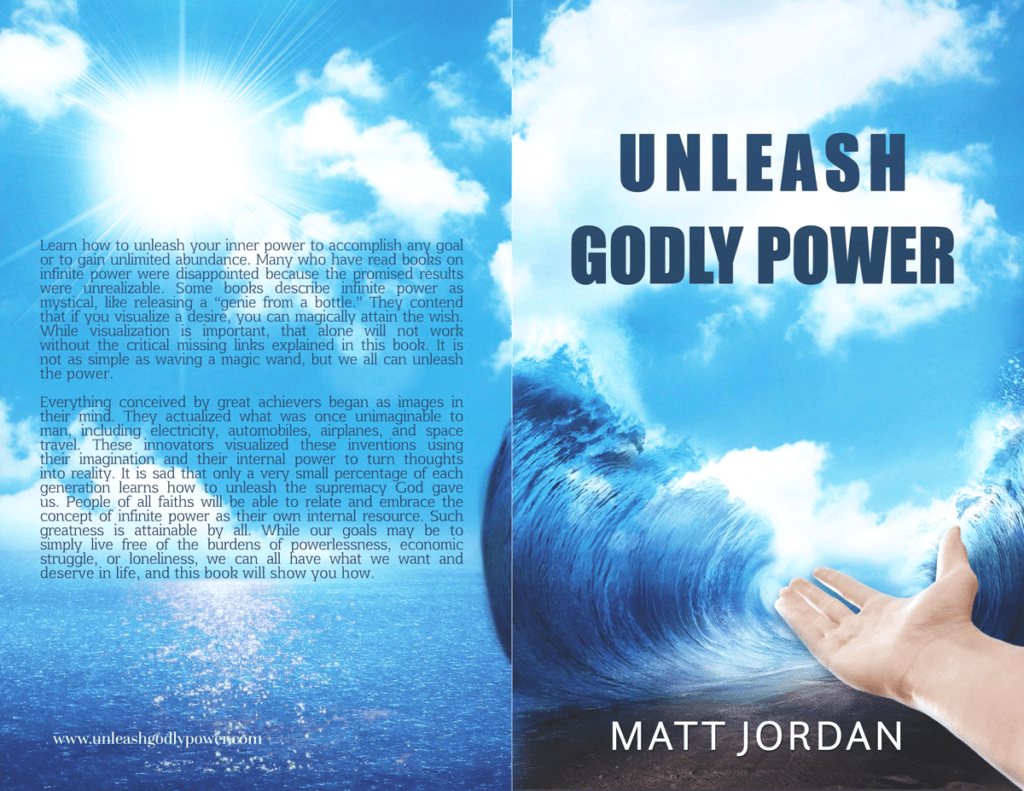 FORWARD
Unleash Godly Power is more than just a self-help book; it is a collection of the author's accumulated insights, knowledge, wisdom, and experiences that have helped him on his path to success. Regardless of the reader's religious background, the reader will find it to be a useful, practical, detailed, and clearly outlined guide to living his or her best life.
Matt Jordan draws on his extensive knowledge and experience to give the reader tips on unlocking the reader's inner Godly power, being healthy inside and out, and being successful in both the reader's professional and personal life. Jordan covers topics like eating right, exercising, positive-thinking, meditating, visualizing success, and developing attainable life goals and plans. His advice is so sensible and practical and delivered in such a clear, positive, and straightforward manner that I found myself continually nodding my head in agreement as I read.
Despite being an extremely successful businessman, real estate investor, and teacher himself, Jordan does not rely solely on his own experience and insights to make his points. He backs up all his claims with research, scripture, and quotes from the many "great achievers" throughout history, which are scattered throughout the text. The book is a treasure trove of inspirational quotes by great thinkers and innovators like Albert Einstein, Thomas Edison, and Ralph Waldo Emerson. My favorite part of this book, though, is the author's complete candor and honesty. Jordan is blunt when he needs to be, which often lends humor to the book and is so refreshing in a self-help book. Jordan is infinitely positive, and yet his "no excuses" approach will compel readers to accept responsibility for the problems in their lives, empowering them to make the changes they need to for happiness, health, and success. When I set out to edit this book, I had no idea of the impact it would have on my life, and I hope this book will equally inspire you to make the changes necessary to live your best life full of happiness, health, and success.
You deserve it!
Danielle Rose, Owner and Editor, Narrative Ink Editing, LLC