Interview with Lonna Enox Author of The Last Dance & Blood Relations
Q:When did you first realize you wanted to be a writer?:
A:I honestly can't remember when I didn't want to be a writer. But I especially remember being 12 and knowing it was a dream.
Q:How long does it take you to write a book?:
A:My first book took 3 years, the second almost 2. I hope the third will be one.
Q:What is your work schedule like when you're writing?:
A:I write in the very early hours and sometimes through the morning. I write almost every day.
Q:What would you say is your interesting writing quirk?:
A:I like to read aloud what I've written as I go. It helps smooth it out–particularly conversation.
Q:How do books get published?:
A:Mine are self-published, although I'm considering trying the traditional route.
Q:What do you like to do when you're not writing?:
A:I love spending time with family, friends, and the 3 cats and dog. I travel, read, and bake.
Q:When did you write your first book and how old were you?:
A:I wrote my first book when I was four on a brown grocery bag.
Q:Where do you get your information or ideas for your books?:
A:My imagination. I'm a "what if" person. I'm also curious, and ask lots of questions, read about things, try things, and always investigate.
Q:What does your family think of your writing?:
A:They are very supportive and proud.
Q:What was one of the most surprising things you learned in creating your books?:
A:I was most surprised at how tiring writing can be. Also, the characters come alive for me and sometimes wake me up in the night to continue the story.
Q:How many books have you written? Which is your favorite?:
A:I've written two books, and I can't pick a favorite.
Q:Do you have any suggestions to help me become a better writer? If so, what are they?:
A:I would encourage you to read, read, read. Also, write whenever you can. Don't put it off. Keep a journal.
Q:Do you hear from your readers much? What kinds of things do they say?:
A:My readers leave notes on my fanpage often as well as talk to me at book signings. They say they can't put the books down and want me to write the next one.
Q:Do you like to create books for adults?:
A:Yes, I do.
Q:What do you think makes a good story?:
A:A good story needs characters that readers can "know". They don't all have to be like the reader, but they need to be real. A good story should touch the reader's imagination, humor, and/or heart.
Q:As a child, what did you want to do when you grew up?:
A:I wanted to be a mommy, teacher, writer. I've been privileged to be all 3.
Website : www.lonnaenox.org
Facebook: www.facebook.com/LonnaEnoxAuthor
Twitter: @LonnaEnox
Tell us About your book:
My books are mysteries set in New Mexico. My main character, Sorrel Janes, makes a career change from a popular television investigative reporter to wildlife photographer–not entirely of her own choice. She intends to create a new life far away from the city and the terrors she has suffered. Immediately, however, mystery, murder, and a new form of terror follows her. The local lead detective, Chris Reed, first suspects her of murder and later helps saves her life. The two develop a relationship which is friendly with touches of romance, attraction, frustration, and evolving into something yet unknown. My books are filled with suspense, lightened with bits of humor, and sprinkled with southwestern "flavor". They have been referred to as "cozy" because they contain no profanity, sex, or graphic violence. I am currently writing the third book in the series.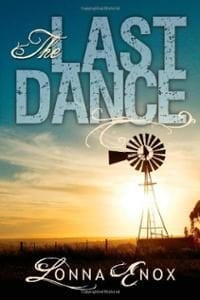 The Last Dance – Saddle Gap, a quiet little town in southwestern New Mexico, seems the perfect place for Sorrel Janes to start her life over.   But within a few days she finds herself entangled in two murders, the object of harassment, and the number one suspect of a murder.  Will her past terrors destroy her future dreams?   Amid the evolving conflicts, she resolves to reconstruct her new life and find happiness.   Detective Chris Reed is equally resolved to solve the murders as well as Sorrel's secrets.  Neither of them suspect where the steps of this dance will lead, but they are too stubborn to sit this one out.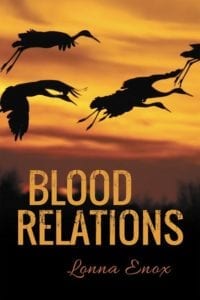 Blood Relations – When Sorrel Janes, photographer, joins an old friend for a week-long birding festival at a wildlife refuge, she expects reminisces, fresh air, and good photos to sell in her gift shop. Instead, she discovers murder, mystery, terror, and family secrets which once again threaten to topple her existence. What is real? Who is genuine? With her usual tenacity, she follows the trails of deception and terror. What she discovers will change her world forever.