Interview with Clyde Heath author of Kids Have Ups and Downs Too! and Kids Have Ups and Downs Too: A Bully's Journal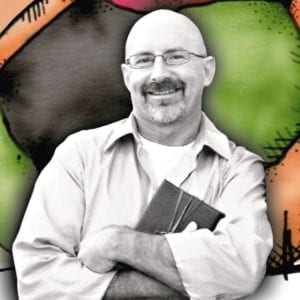 Q: When did you first realize you wanted to be a writer?:
A:High school
Q: How long does it take you to write a book?:
A:6-12 months
Q: What is your work schedule like when you're writing?:
A:50 plus hours
Q: How do books get published?:
A:My publisher, Mindstir Media
Q: What do you like to do when you're not writing?:
A:Ukulele & guitar
Q: When did you write your first book and how old were you?:
A:52
Q: Where do you get your information or ideas for your books?:
A:Life experience
Q: What does your family think of your writing?:
A:Very supportive
Q: What was one of the most surprising things you learned in creating your books?:
A:The numerous steps such as editing and re-editing it takes to make it happen
Q: How many books have you written? Which is your favorite?:
A:Two. A Bully's Journal as it looks at bullying from the bully's side.
Q: Do you have any suggestions to help me become a better writer? If so, what are they?:
A:Write wherever you travel – it helped me keep a fresh focus. Keep electronic folders of all research and resources – staying organized iscthevupmost importance.
Q: Do you hear from your readers much? What kinds of things do they say?:
A:Yes, occasionally hear comments regarding the support of my themes and content via Facebook.
Q: Do you like to create books for kids or adults? and Why?:
A:Kids because I spent eleven years of my life as a YoyoMan traveling the world sharing a positive message about becoming a champion in school and in life and no matter what's happening at home, your neighborhood or with your friends you have what it takes to make good choices.
Q: What do you think makes a good story?:
A: A good character in which my audience can trust and relate to.
As a child, what did you want to do when you grew up?: Be a cartoonist
Connect with Clyde Heath 
Website : www.bookerweed.com
Facebook: www.facebook.com/BookerWeed
About your book:
The series entitled "Kids Have Ups and Downs Too!" Includes a journal in the back of each book. "Encourage a child to journal and their thinking turns to writing", is a phrase we use often but "Growing literacy of the heart and mind cultivates the landscape of a child's future!", is our mission phrase.
Click to Purchase your copy of Kids Have Ups and Downs Too! and Kids Have Ups and Downs Too: A Bully's Journal