Interview with Catherine Carrigan author of What Is Healing?: Awaken Your Intuitive Power for Health and Happiness, Healing Depression: A Holistic Guide, Unlimited Energy Now and Banish the Blues NOW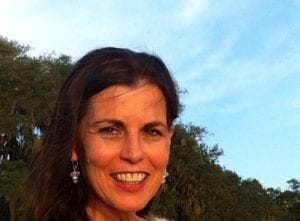 Q:When did you first realize you wanted to be a writer?:
A:When I was 10 years old, I decided it was important for me to decide what I wanted to do when I grow up. I stayed up all night pondering the question. As the sun came up, I decided I wanted to be a writer. My whole life's ambitions got clarified for me at that point. I have never really wanted to be or do anything more important.
Q:How long does it take you to write a book?:
A:About six months, from rough draft to publication.
Q:What is your work schedule like when you're writing?:
A:I like to write first thing in the morning when my body is relaxed and my soul is open for inspiration.
Q:What would you say is your interesting writing quirk?:
A:My favorite place to write is on my laptop lying in a hammock.
Q:How do books get published?:
A:I have had books published the old fashioned way – by a publisher – in fact, I had two publishers. Now I self publish and I wouldn't do it any other way as I have complete control over the entire process – writing, production and marketing. The old way you did 95 percent of the work and the publishers got 99 percent of the money. My first book was the best selling book of the original publisher and I made $3,000 for three years work. Never again!
Q:What do you like to do when you're not writing?:
A:Medical intuitive healing and teaching yoga.
Q:When did you write your first book and how old were you?:
A:I was 37 when I published my first book. By that time, I had also written 12 plays and had plays produced Off Off Broadway in New York. I had also written and published poetry.
Q:Where do you get your information or ideas for your books?:
A:I focus on what subjects would be most helpful for my readers.
Q:What does your family think of your writing?:
A:Very proud!
Q:What was one of the most surprising things you learned in creating your books?:
A:That it's actually easier to write so fast that you get your ego out of the way.
Q:How many books have you written?
A:I just finished my fourth book.
Q:Which is your favorite?
A:My favorite book is called What Is Healing? Awaken Your Intuitive Power for Health and Happiness. It currently has 29 five-star reviews on amazon.
Do you have any suggestions to help me become a better writer? If so, what are they?: Stop listening to anybody, including yourself, who tells you that you don't have anything valuable to say. Get in touch with your soul message and give yourself permission to share it with the world.
Q:Do you hear from your readers much?
A:All the time! Readers email me about the transformation they have received as a result of reading my books.
Q:What kinds of things do they say?
A:"Thank you!" I feel better now.
Q:Do you like to create books for kids or adults? and Why?:
A:I write for the adult audience. I never had children of my own.
Q:What do you think makes a good story?:
A:A strong emotional connection between the author and the reader. The reader has to feel the author is there for them 100 percent of the way, that the author is on their side.
Q:As a child, what did you want to do when you grew up?:
A:Be a writer, of course!
Connect with Catherine Carrigan
Website : www.catherinecarrigan.com
Facebook: Catherine Carrigan Author
About your book: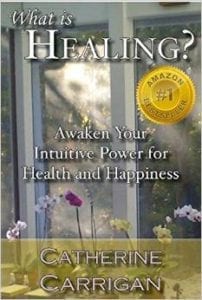 What Is Healing?: Awaken Your Intuitive Power for Health and Happiness
In this book, you will: Learn how unconditional love can awaken your intuitive gifts. Reveal how to open your heart to access your highest intelligence. Uncover how to communicate with your angels and spiritual guides. Awaken your own psychic abilities. Identify the key aspects of a medical intuitive reading. Discern how addiction to staying sick can keep you from healing. Reveal the blessing behind a mental or physical breakdown. Grasp the four key difficulties that lead to health problems. Empower your own spiritual growth.
Other titles by Catherine Carrigan's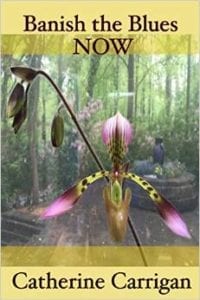 Banish the Blues NOW addresses HEALING DEPRESSION WITHOUT DRUGS using NATURAL HEALING remedies.
FOREWARD By Abram Hoffer, M.D., Ph.D., FRCP(C) Editor, The Journal of Orthomolecular Medicine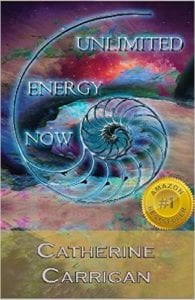 Discover the secrets of how you can experience unlimited energy now:
Learn how to operate your body at its very best.
Master your own energy system.
Resolve the emotions that drain you.
Connect to your highest intelligence.
Inspire yourself to connect more deeply to your infinite, eternal and unwavering support from your soul.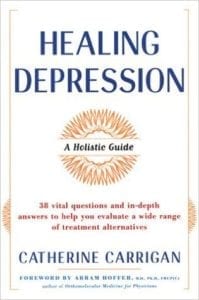 Healing Depression: A Holistic Guide Catherine Carrigan overcame her own depression and, in the process, devoted several years to researching every possible avenue for healing. In Healing Depression, she presents 38 questions and answers that encourage depression sufferers to take control of their lives by addressing the issues most critical for them. Separate sections each focus on a major treatment avenue: finding a healthcare professional who is capable of treating mind, body, and spirit; identifying medical factors that may be causing a biochemical imbalance; making the connection between stress and depression; adopting an antidepression diet; assessing the need for extra vitamins and minerals; developing positive habits; and learning new exercises.