Interview with Carole Emma Mathewson author of  The Hostess of Providence and The Waste of War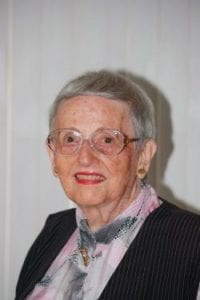 Q: Tell us a little bit about yourself:
A: I was a secretary for 35 years (executive and legal), and I was in newspaper work for 10 years, as a news reporter/copy editor
Q:When did you first realize you wanted to be a writer?:
A:I have wanted to be a writer since I was an eighth-grader.
Q:How long does it take you to write a book?:
A:I devoted about 15 years to collecting needed Civil War books and research material, and studying, writing and editing.
Q: Do you have a favorite book or work that you've written? If so, why?
A: "THE WASTE OF WAR: THE STORY OF A CIVIL WAR UNION SURGEON AND HIS NURSE" and "THE HOSTESS OF PROVIDENCE: A ONE WOMAN, ONE-ACT PLAY" are my published works. I expect to go to press before Christmas with "WORLD WAR II ON THE HOME FRONT." I have two additional books in progress, one of which concerns my forebear Roger Williams, founder of Providence, Rhode Island. It is written in first person. Finally, I am working on a story about the strange people I have met in the remote mountain town in which I reside.
Q:What is your work schedule like when you're writing?:
A: It varies.
Q:What would you say is your interesting writing quirk?:
A: I'm unsure
Q:How do books get published?:
A: I am published through Amazon
Q:What do you like to do when you're not writing?:
A: When not writing, I read books that might provide ideas for writing projects.
Q:When did you write your first book and how old were you?:
A: I wrote "The Hostess of Providence" in the 1960s.
Q:Where do you get your information or ideas for your books?:
A: My Civil War book required many years of research through books, some online material, pamphlets and published material re my Civil War forebears.
Q:What does your family think of your writing?:
A: I have a nephew (an attorney) who has a tremendous interest in my Civil War novel.
Q:How many books have you written? Which is your favorite?:
A: I have published two books, and I expect to publish a third before Christmas of this year. I have two additional books in progress.
Q:Do you have any suggestions to help me become a better writer? If so, what are they?:
A:Read, and continue writing.
Q:Do you hear from your readers much? What kinds of things do they say?:
A: Members of my local writers group have listened to my readings for several years and are most supportive.
Q:Do you like to create books for kids or adults? and Why?:
A: I have written a children's Christmas book that I am eager to have published. It is my hope to have it published in time for Christmas of 2016. The title is "Jeremy's Chritstmas."
Q:What do you think makes a good story?:
A: There are many elements to a good story. I have been told that my stories are extremely good.
Q:As a child, what did you want to do when you grew up?:
A: As a child, I wanted to be a teacher, and I was a preschool teacher for several years.
Connect with Author Carole Emma Mathewson
Website: www.caroleemmamathewson.com
Amazon: Carole Mathewson Books
Click to Contact Carole Emma Mathewson
For  Events, Book Orders, Interviews
About your books
Two friends have written superb reviews of my book, which appear immediately after the title page.
I am especially enthusiastic about "The Waste of War," as it concerns my great-grandfather, a graduate of Dartmouth Medical School, and my great-grandmother, who served as his nurse. I researched all the Civil War battles, campaigns and hospitals in which Dr. Harley P. Mathewson and Mary Sanborn Mathewson served, and through research, story lines came to me.
I ensivison my story as a Hollywood movie, and I am attempting to find someone in Hollywood who might share my dream.
My chapter titles are: (1) War Begins, (2) The Peninsula Campaign, (3) Harrison's Landing Encampment, (4) The Second Battle of Bull Run, (5) The Battle of Antietam, (6) The Battle of Fredericksburg, (7) The Vicksburg Campaign, (8) The Red River Campaign, (9) War Draws to an End.
I have depicted the Civil War in all its horror. Too, I have shown the humanity of my great-grandparents as they serve the sick and wounded. I consider the work a story that every Civil War enthusiast will find satisfaction in reading. And it will be a learning tool for those with no previous interest in that segment of our history.
Q: What is one take-away from your book that you hope readers identify with? :
A: My story stems from an interest in genealogy. Perhaps other genealogists will be inspired to write a fictionalized account of their forebears, based upon fact.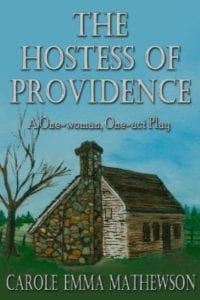 The Hostess of Providence by Carole Emma Mathewson
Providence, Rhode Island, in the year 1703, is the setting of a one-woman, one-act play by Carole Emma Mathewson, titled "The Hostess of Providence."
Narrator Hannah Field Mathewson informs her audience concerning life in early Providence and environs, and she provides a history of the early Providence area. She speaks of the highly educated Roger Williams, founder of Providence, and of her admiration of the late Mr. Williams, who was her neighbor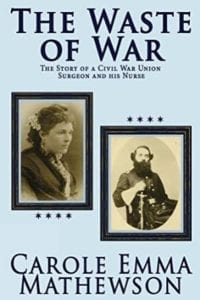 The Waste of War
A tale of love and devotion amid the havoc of a war that changed their country.
Nurse Mary Mathewson will risk everything to stay by the side of her husband. Union surgeon Harley P. Mathewson wants her to remain a safe distance from battlefields. Wiling her way to his side, the two set off on a life-changing path, caring for the wounded and dying.
"We should never forget the cost."