Building Mountains from Dust Book Tour
Building Mountains from Dust by Kimberly S. Young
Publisher:  Authorhouse (June 12, 2018)
Category: Memoir, Inspirational, Spiritual, Grief
Tour dates: August & Sept, 2018
ISBN: 978-1-5462-3763-1
Available in PDF, 128 pages
Like 'When Breath Becomes Air' by Paul Kalanithi and Abraham Verghese, 'Building Mountains from Dust', award winning author, Kimberly Young shares her story of survival and inspiration. At fifty, Kimberly's structured, organized, and driven life is thrown into a tailspin when she is diagnosed with advanced staged lung cancer.
Never a smoker, Kimberly makes frank reflections about her decision not to have children, and how she makes peace with her mother, who abandoned her over fifteen years ago. This is a story about heart-wrenching life lessons, forgiveness, and about finding faith, as in a tragic twist of fate; Kimberly survives her cancer when her husband of twenty years suddenly dies.
Praise Eighth Wonder by Kimberly S. Young
"The more I read, the more I couldn't put the book down. As the story unfolded, so did the wonder of life and all of the tricks that it plays on us.
This book is a story about life, love, loss, heartbreak, and moving forward. How we sometimes sleepwalk through life focused on superficial goals rather than our hearts desire; and how we sometimes find love and comfort in the most unlikeliest of places.
The characters were well developed and the story line was unique. When you finish the very last word on the very last page, you feel as though life has completed its circle."-Donna McBroom-Theriot, My life One Story At A Time
"The Eighth Wonder is an emotional, heart-tugging journey into the lives of two people, Nicole and Tom.  Both from different walks of life, it's fate when their lives intersect.  It's not a happy journey at first, for either of them.
Told through flashbacks in both perspectives, the writing is lyrical, yet poignant.  Young has created memorable, realistic characters that really touch an emotional chord on a tiered level.  Life is full of choices, and the output of those choices will change not only your life, but others around you.  A unique love story with a surprising ending, The Eighth Wonder is an emotionally charged read!"-Minding Spot
"A Forbidden love story written with compassion and sincerity."-Lynelle Clark, Inspire To Read
"Kimberly Young has constructed an amazing first novel about unexpected love and the strange chemistry of May-November romances. This is no bodice-ripper or sappy saga of moonstruck entrancement.  Her characters are deep, and the reader roots for them." – John M. Hanchette, Pulitzer Prize-winner and St. Bonaventure University journalism professor
About Kimberly S. Young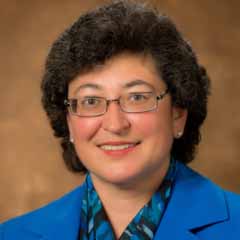 Dr. Kimberly Young is a renowned psychologist, author, and speaker on Internet addiction. Since 1995, she has written numerous articles and books on the topic. She is a professor at St. Bonaventure University and her work has been featured in The Dr. Oz Show, ABC's World News Tonight, CBS Evening News, NBC's The Today Show, Good Morning America, CNBC, MSNBC, CNN, Fox News, PBS, Time, Newsweek, and The New York Times. Building Mountains from Dust chronicles Kimberly's transformation from noted counselor helping others to becoming a patient hoping to survive cancer, and how she found her faith after her diagnosis and surviving the death of her husband.
Facebook: https://www.facebook.com/Netaddictioncom-136696902621/
Twitter: https://twitter.com/DrKimberlyYoung