Author Interview Caren Cantrell author of Annie Argyle's Amazing Adventure and Planet Discovery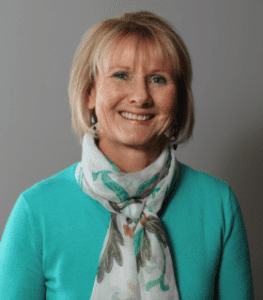 Q: Tell us a little bit about yourself:
A: I spent 30 years in the banking industry before I quit and decided to pursue my passion for writing and helping others to get published. With 5 children, 2 grandchildren and 2 dogs, there is always plenty of inspiration.
Q: When did you first realize you wanted to be a writer?:
A: Around the time I was a freshman in highschool. I wanted to write books for children.
Q: How long does it take you to write a book?:
A: Because I write children's books and there aren't that many words allowed, it usually will take me only a day to actually write the story. But with the critiquing and editing and revising, I add about 2 months to the process. It's always good to put the story away for a week or so and then come back to it. I find all kinds of places it can be improved once I've let it "percolate" for awhile.
Q: Do you have a favorite book or work that you've written? If so, why? :
A: My favorite right now is called Crow and Scarecrow. I haven't published it yet. It's a story about natural "enemies" who become friends and help each other work through difficult times.
Q: What is your work schedule like when you're writing?:
A: I have to fit my writing into my "regular" job so I schedule it just like I would any other appointment or meeting. One thing that really helps is that I have a writing "buddy." We get together at a coffee shop every Sunday for 2 hours and write.
Q: What would you say is your interesting writing quirk?:
A: When I get stuck on a story or a story idea, I play classical music. Something about the rhythm opens up my creativity.
Q: How do books get published?:
A: So far I have self-published all of my books using the Createspace platform. But I'm always on the lookout for an agent.
Q: What do you like to do when you're not writing?:
A: I play golf and read – a lot!
Q: When did you write your first book and how old were you?:
A: I wrote my first book in 2011 – Fine-ly Fabulous: A Survival Guide for the Fine-Haired Girl.
Q: Where do you get your information or ideas for your books?:
A: Everywhere – people are fascinating and just the things you run across in everyday life can be turned into wonderful stories.
Q: What does your family think of your writing?:
A: They're very proud of me and totally support it.
Q: What was one of the most surprising things you learned in creating your books?:
A: How much the children's book industry has changed since I was a kid. Now a picture book needs to be 400 words or less. It's quite a challenge to tell an entire story with that few words.
Q: How many books have you written? Which is your favorite?:
A: To date I have written 9 books – only two are in soft cover, but all 9 are on Kindle. Annie Argyle's Amazing Adventure is my favorite because it's the only fiction book and was the most fun to write.
Q: Do you have any suggestions to help me become a better writer? If so, what are they?:
A: Read, read, read. The best readers make the best writers. Get some training – go to workshops, connect with other writers, join a critique group. You don't have to do this alone.
Q: Do you like to create books for kids or adults? and Why?:
A: In my own writing I like to create books for kids although I have written for adults as well. But in my business, there's nothing that makes me happier than seeing the smile on an author's face when I hand them the first printed copy of their book.
Q: What do you think makes a good story?:
A: A good story makes you care – it raises an emotional response in the reader.
Q:As a child, what did you want to do when you grew up?:
A: I wanted to be an FBI agent.
Connect with Caren Cantrell
Website : www.102ndplace.com
Facebook: https://www.facebook.com/102ndPlace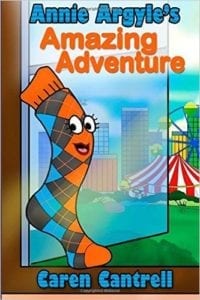 About your book: Annie Argyle's Amazing Adventure
Have you ever wondered what happens to that one sock that goes missing from the dryer? Annie Argyle is tired of spending her days in dark, smelly places. She wants to have an adventure. Leaving her worried sock twin Andy and the unsuspecting little boy Harrison behind, she slips her toe into the dryer vent and Whoosh out she goes. A traveling carnival leads to plenty of fun and adventure: roller coaster rides, ice cream, merry-go-rounds. Then an unlucky toss sends Annie into a different dark, smelly place. One she doesn't like at all. Click to purchase http://amzn.to/1gn94f7
Planet Discovery Books for Kids
The Planet Discovery Books are non-fiction reading about our planet and the animals who share it. I write them under the pen name Matthew Taylor which is a combination of my children's middle names. These ebooks are filled with actual photos and fun facts that kids ages 4 to 9 love. Titles in the series include: Rabbits!, Reindeer!, Snakes Alive!, Animal Mothers!, Deadly Creatures!, and Leprechauns!
Click to purchase these titles…